Morris Brodie, Digital Intern at Aberystwyth University
Early in July 2021, in my role as Digital Intern at Aberystwyth University for the Second World War and Holocaust Partnership Programme (SWWHPP), I was lucky enough to get a behind-the-scenes look at the IWM London. Alongside three other interns from Partner organisations in Newcastle, Huddersfield and Bodmin Keep (Cornwall), I was ushered into the mysterious world of museum curation, collections management and conservation.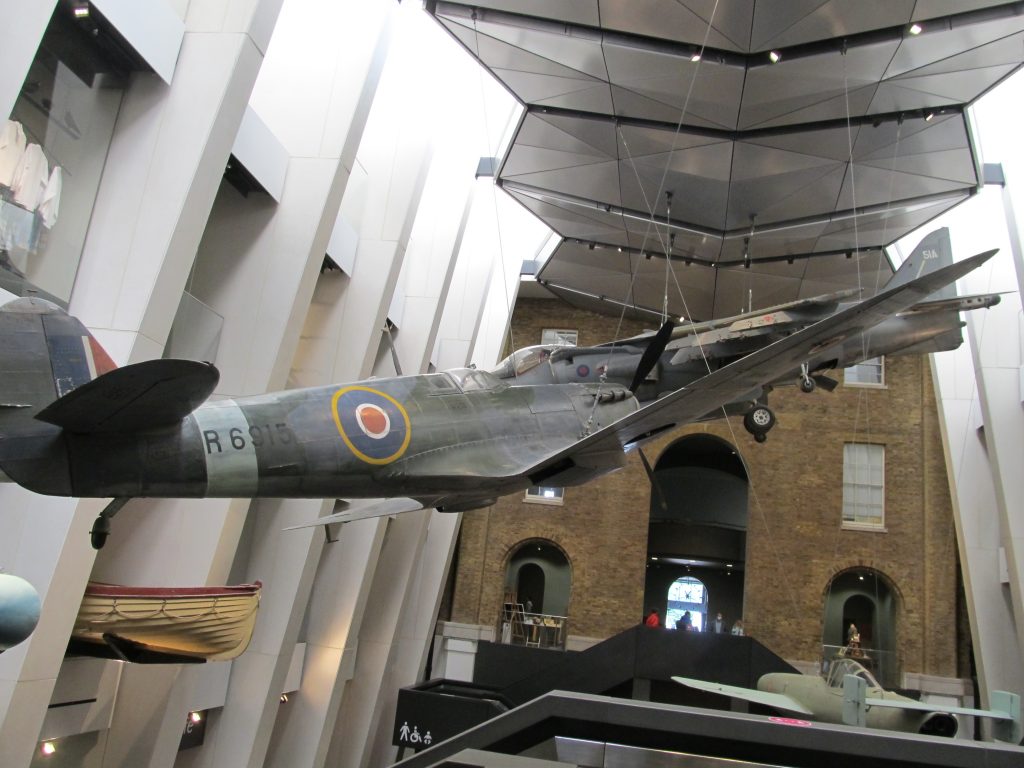 The SWWHPP project at Aberystwyth University, led by Dr Andrea Hammel, is entitled 'Refugees from National Socialism in Wales: Learning from the Past for the Future'. It looks at refugees who fled to Wales to escape the horrors of fascism in Central Europe, but also at contemporary refugees. As part of the project, we are co-curating a film and an exhibition with modern-day refugees and volunteers from Mid, North and West Wales, to be held at Aberystwyth Arts Centre in Autumn 2022.
Our induction at IWM London was part of a residential organised by the museum to complement a three-day session in May 2021 which, for Covid reasons, had to be held online. In this earlier residential, we were also joined by interns from Partner organisations in Helston (Cornwall) and Northern Ireland. These sessions were an introduction into what exactly goes on inside a museum as large and as recognisable as the IWM, something that was built on during the in-person residential.
During our time in London, we were given time to explore the museum, which has only recently reopened having been closed for much of the pandemic. What made our time there even more special was being able to access areas unavailable to the public, all in the hands of our expert tour guides: IWM staff and volunteers. We were given a tour of the conservation department, where we learned about the difficulties of preparing objects for display, as well as keeping at bay all the various pests that might damage the museum's collections, like beetles and booklice. We were also given an insight into the storage of the collections, and how to maintain and manoeuvre a stockpile of 33.5 million items!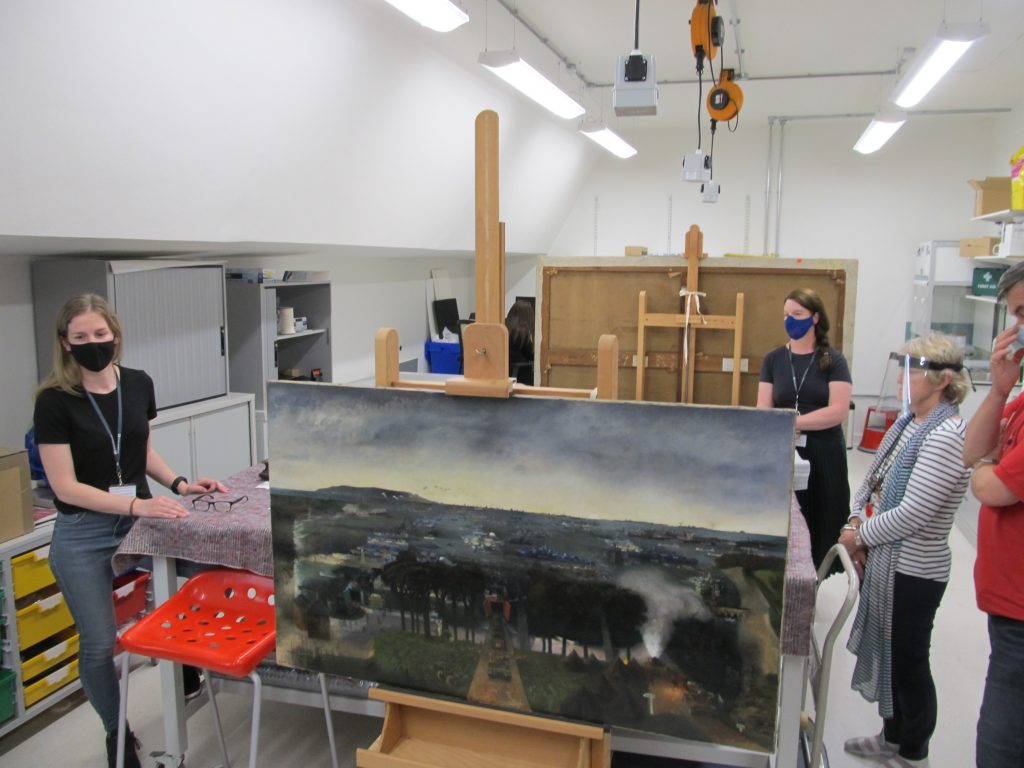 The most memorable of our tours was a sneak preview of the new Second World War and The Holocaust Galleries, which will open in October 2021. Here we witnessed Galleries in mid-construction, and it was a real privilege to see how a space is transformed from a building site into the highly-polished display rooms for which the IWM is famous. Having been given a virtual tour at the earlier online residential, it was an eye-opening experience to be able to walk around the Galleries, complete with hard-hats, protective boots and high-visibility jackets.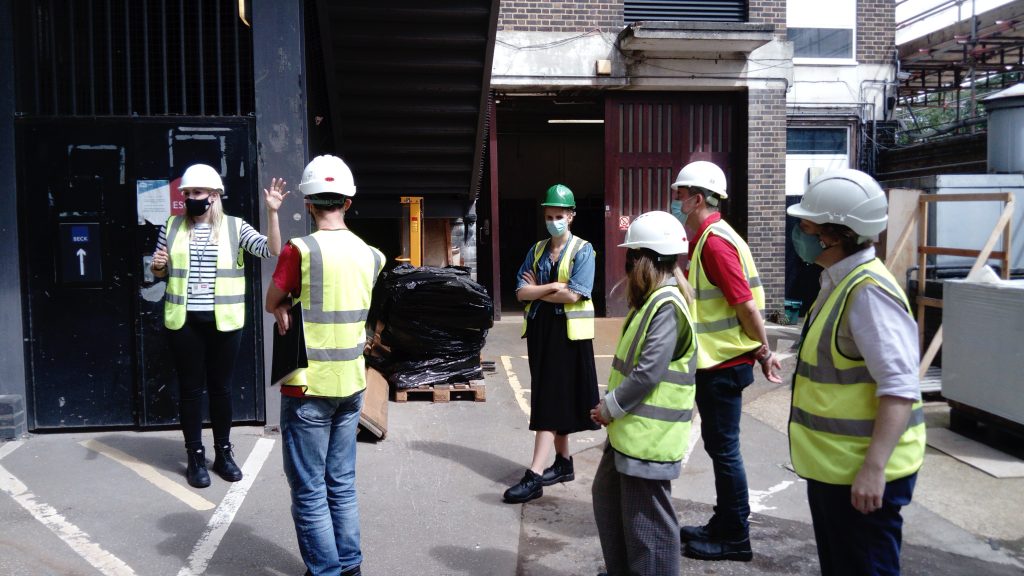 One aspect of curation that struck me during our tour was the use of space, something with important implications for our own project. Although both galleries occupy a floor each (which dwarfs the exhibition space we will have in the Aberystwyth Arts Centre), each of the Galleries was split into several themed rooms. These rooms each had their own style in terms of lighting, display cases, soundscapes and the number of objects that will be on display. The result is a different atmosphere for exploring different time periods and topics.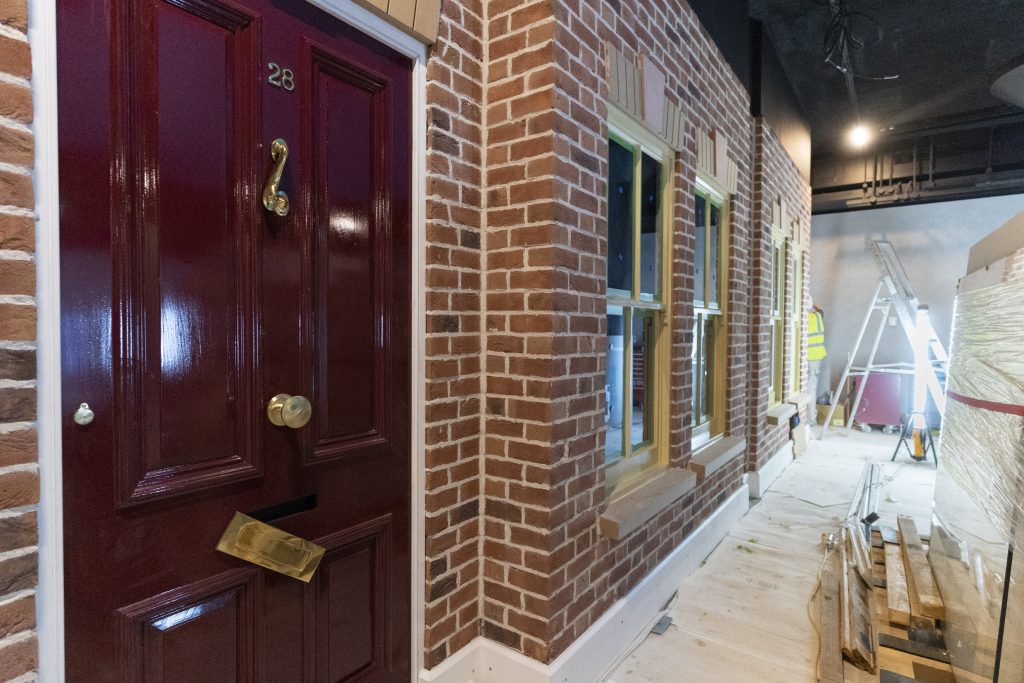 The inventive use of space means you can (roughly) guide people through the Galleries, weaving a narrative and telling multiple stories along the way. Spaces, then, influence how we experience an exhibition, and how we process the information we're given, whether that be textual, visual, aural or digital. It isn't simply a case of squashing as many objects as possible into a room and packing the walls with text. For an effective exhibition, you have to cater for a variety of learning styles; as is so often the case, diversity is key to success. I look forward to seeing the finished product when the Galleries open, and hope that we can capture some of the same essence in our own exhibition next autumn.
NB. This post first appeared on the Imperial War Museums' Second World War and Holocaust Partnership Programme Blog on 21 July 2021.