Many refugees from Nazi-occupied Europe came as doctors, nurses or dentists, and Jewish doctors from Germany were among the first to arrive in the UK. The Nazis were quick to place restrictions on Jews in the medical profession. As early as April 1933, Jewish doctors were expelled from the public health insurance programme; that summer, they were forbidden to cooperate with their non-Jewish colleagues. By early 1934, over 2,600 Jewish doctors had lost their jobs (accounting for five per cent of the total number of registered doctors in the Third Reich), and were replaced by non-Jewish physicians, who were often trainees.
After the Nuremberg Laws in 1935, Jews were forbidden from qualifying as new doctors. In July 1938, Jewish doctors were banned from having "Aryan" patients; and in September 1938, existing doctors and dentists were decertified altogether. Hundreds were sent to concentration camps or otherwise hounded by the Gestapo and Schutzstaffel (SS), and many made the difficult decision to emigrate.
Between 1933 and 1939 an estimated 1,200 doctors from Germany and Austria (the majority of whom were Jewish) arrived in Britain. When medical practitioners arrived, however, their professional security was far from certain. The British Medical Association, General Nursing Council and British Dental Association resisted efforts for their qualifications to be recognised in the UK, which meant that newly arrived refugee doctors, for example, had to study for two years and pass an examination before being allowed to practise. Very few doctors were offered permanent positions, and many later relocated to the United States.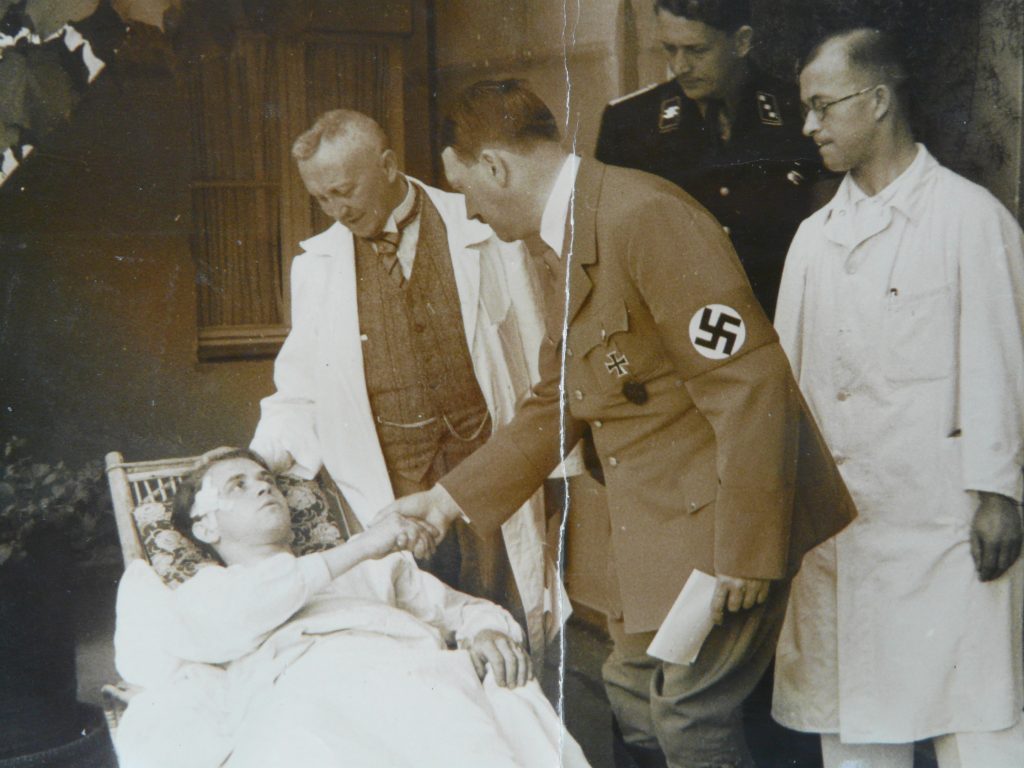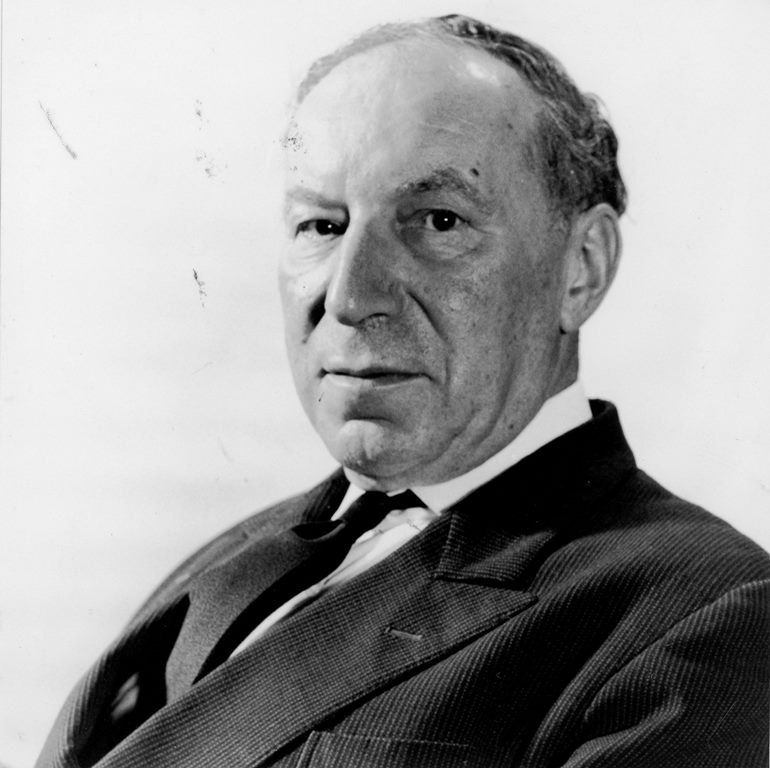 In Wales, some refugees were able to join a "special scheme of instruction for refugee students", set up by the Welsh National School of Medicine in Cardiff. Twelve German students were enrolled here between 1933 and 1934, and, following the Anschluss and the Munich Agreement in 1938, they were joined by seven Austrians and fifteen Czechoslovaks.
One of these was the Viennese Jew Alfred Feiner, who worked as a general practitioner in Pontypridd between 1941 and 1977. Alfred's wife, Herta, worked as a cook and housekeeper to enable Albert to complete his qualifications and support their young son, who had also managed to flee the country. According to Herta's obituary, she and Alfred had to overcome "a great deal of suspicion and animosity" in Pontypridd, but ultimately "gained the respect and admiration of the local population". Alfred even published an English-language poem in 1967 with the Welsh-language title "Cariad Bach" ("Little Love"), in which he writes "I wished I was born, in this little hamlet on the steep Welsh hills…"
Another refugee doctor who found work in Wales was Werner K.E. Bernfeld, originally from Leipzig in Germany. He became not only an expert on venereal disease, being appointed venereologist at Cardiff City Hospital in 1955, but an enthusiastic proponent of Welsh culture and history. He learned to play the flute, and twice in succession won first prize at the National Eisteddfod in the 1960s. He also learned Welsh, appearing on Welsh-language television, and became president of the Cardiff Naturalists' Society. He conducted archaeological research work at the ancient burial chambers in Tinkinswood and St Lythans and even wrote a pamphlet on the physique of the Neolithic man. Following his death in 1974, the Cardiff Naturalists' Society set up a memorial fund in aid of its junior section, "which was so close to Dr. Bernfeld's heart".
Dentists were subjected to even stricter controls than refugee doctors or nurses. From July 1936 until the start of the war, foreign dentists were banned from practising by the Home Office, even though most of them were much better qualified than dentists from the UK. Only just over half of British dentists had actually trained at dental school in the 1930s, a much lower rate than elsewhere in Europe. Before 1939 there was also a strict time limit on dentist visas, from four weeks to ten months. It was possible to be added onto the Foreign List of the Dentists' Register, provided the refugee completed the final six months of the Licence in Dental Surgery (LDS) diploma and passed its final examination. Even this, however, was not a guarantee of being able to practise.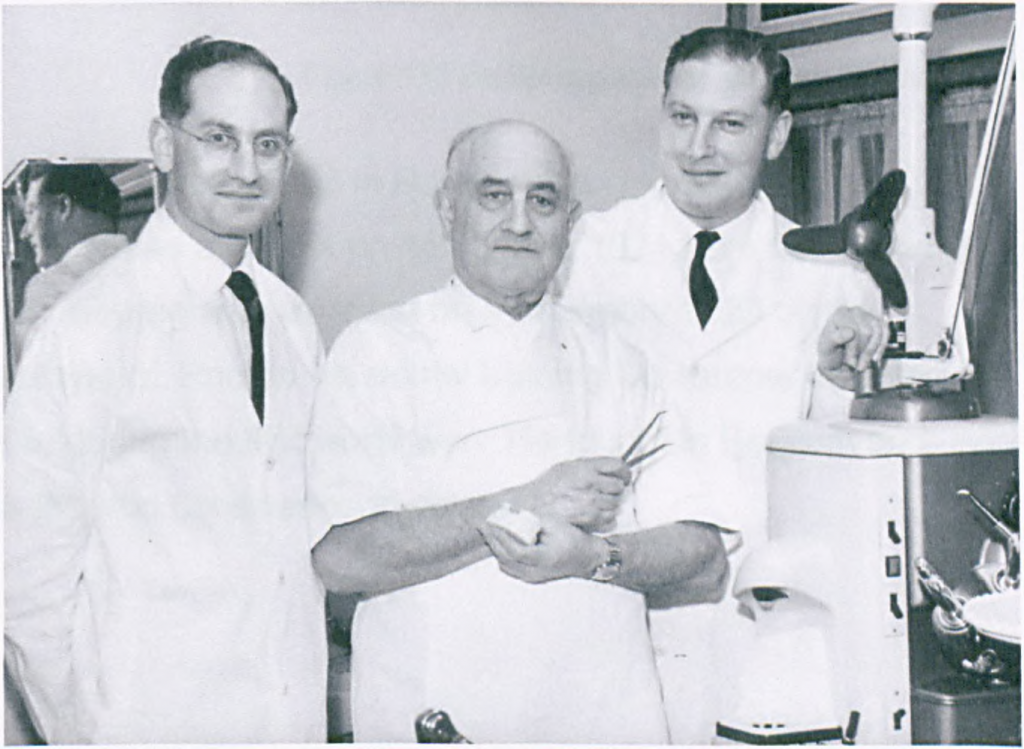 Jacques Kurer was one of 40 Austrian refugee dentists who were permitted to enter the UK following a review by the Home Office in 1938. He was able to move his wife Theodora, and two sons, Hans and Peter, to Manchester, through the help of a Quaker family, the Goodwins. The Kurers had met the Goodwins at the funeral of Theodora's sister Lily in 1936. Lily had married a Quaker and moved to Manchester, but committed suicide. Thanks to the sponsorship of another Quaker family, the Maddocks, Jacques was also able to send for his grandmother, parents, Theodora's sister, and niece to live nearby.
Although Jacques had acquired a medical degree from Vienna University in 1925 (and had published a book on children's dentistry), he was forced to complete his LDS at Manchester University in 1939. He was given permission to open a practice, but in 1941, both properties where the family were staying were bombed, and they were all evacuated to Llandudno. Here, Jacques opened another practice, the high standard of which was popular among the local population. Jacques and Theodora had another child, a girl, and Hans and Peter had their bar mitzvahs. They moved back to Manchester in 1944, and both Peter and Hans also became dentists. Peter has never forgotten the part that the Quakers played in his family's rescue from the Holocaust: "Six million exterminated and nine of us got out, thanks to the Quakers…The Quakers guaranteed for thousands of Jews when the rest of the world sat back and slowly did nothing."
Josephine Bruegel came to Britain from Czechoslovakia in April 1939. She had studied medicine in Prague, but the university closed one term before she gained enough credits to graduate.
She gained a job as a nurse in London, before being evacuated to Essex. After the fall of France in June 1940, the Czechoslovak government-in-exile moved to London. There were around 50 Czechoslovak soldiers who were in the same position as Josephine, so an arrangement was made between Prague University and Oxford University, whereby students could complete their medical degrees. She qualified and was presented her "MD Czechoslovakia" by Edvard Beneš, the former and future president of Czechoslovakia.
Towards the end of 1943, the bombing of London became worse, and Josephine, who had just had her first child, was evacuated to Cardiff. She volunteered for the Emergency Medical Service and was sent to the Llwynypia Hospital in the Rhondda Valley. The work here was stressful, in part because she lacked training in obstetrics:
In her memoirs, she expands on the situation in the hospital after the attack on Arnhem (later made famous through A Bridge Too Far):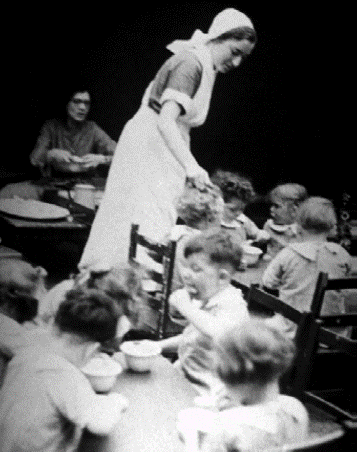 In September 1944 the hospital suddenly came alive because there had been a parachute attack at Arnhem in Holland. The men were not wounded, they were just exhausted. They would just lie on their beds for 24 hours or more. When they woke up they expressed great disappointment at the defeat at Arnhem. A victory at Arnhem could have finished the war before Christmas 1944. The defeat, together with the failure of the assassination attempt on Hitler in July 1944, generated a general pessimism. For the first time, I heard criticism of Churchill. I was very surprised.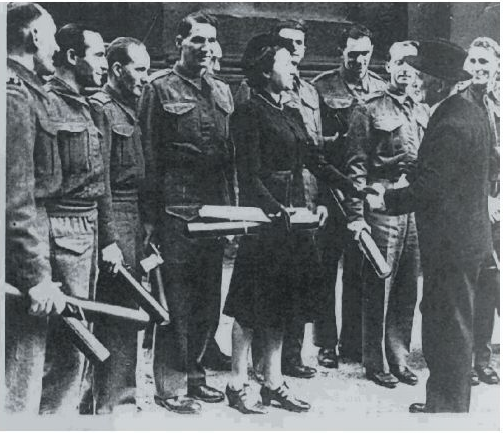 Josephine later returned to London to be with her husband. They moved to Czechoslovakia after the war, but her husband's anti-communist stance meant they were effectively exiled following the Communist takeover in 1948. They returned to England, and Josephine became a doctor in North London, and a co-founder of the National Schizophrenia Society.
Further reading
Joža Bruegel, Memoirs (London: Yumpu, 2002)
Alfred Feiner, Pages from a Biography (London: Outposts Publications, 1967)
Anthony Grenville, Continental Britons: Jewish Refugees from Nazi Europe (London: The Association of Jewish Refugees & The Jewish Museum, 2021)
Michael H. Kater, 'Unresolved Questions of German Medicine and Medical History in the Past and Present', Central European History, 25:4 (1992), pp 407-23
Helen Johnson, 'Holocaust Memorial Day: The incredible stories of the Greater Manchester Jews who saw the worst and best of humanity', Manchester Evening News, 26 January 2020 (https://www.manchestereveningnews.co.uk/news/greater-manchester-news/holocaust-memorial-day-incredible-stories-17624877)
Mike Levy, Get the Children Out! Unsung heroes of the Kindertransport (London: Lemon Soul, 2021)
'Obituaries: Joza ("Josephine") Bruegel', British Medical Journal, 331 (October 2005), p. 968
Cai Parry-Jones, The Jews of Wales: A History (Cardiff: University of Wales Press, 2017)
Bill Williams, Jews and other foreigners: Manchester and the rescue of the victims of European Fascism, 1933-40 (Manchester: Manchester University Press, 2013)
John Zamet, 'German and Austrian Refugee Dentists: The Response of the British Authorities, 1933-1945' (PhD thesis, Oxford Brookes University, 2007)