One of the main outputs of the project is an exhibition on the history of refugees in Wales, which has been co-curated with modern-day refugees and volunteers. The exhibition premiered at the Aberystwyth Arts Centre between November 2022 and January 2023, before moving to the Senedd and Pierhead Galleries in Cardiff between February and April 2023. It was then shown in the Upper Waiting Hall at the Palace of Westminster in May 2023, and at the Pontio, Bangor in June 2023.
The exhibition tells the stories of those who fled from National Socialism in Central Europe to find sanctuary, drawing parallels with modern-day refugees. It includes artworks, objects, photographs, and literature created by refugees and those working alongside them, plus an exhibition film created by filmmaker Amy Daniel that explores the lives of refugees past and present.
We welcomed over 60 people to our launch event on 10 November 2022, coinciding with the anniversary of the November Pogrom (Kristallnacht) in 1938. One of the attendees was the Kindertransportee Renate Collins, who arrived in the UK on the last train to leave Prague in 1939. The event was catered by two of our co-curators, the Syrian Dinner Project and Arabic Flavour.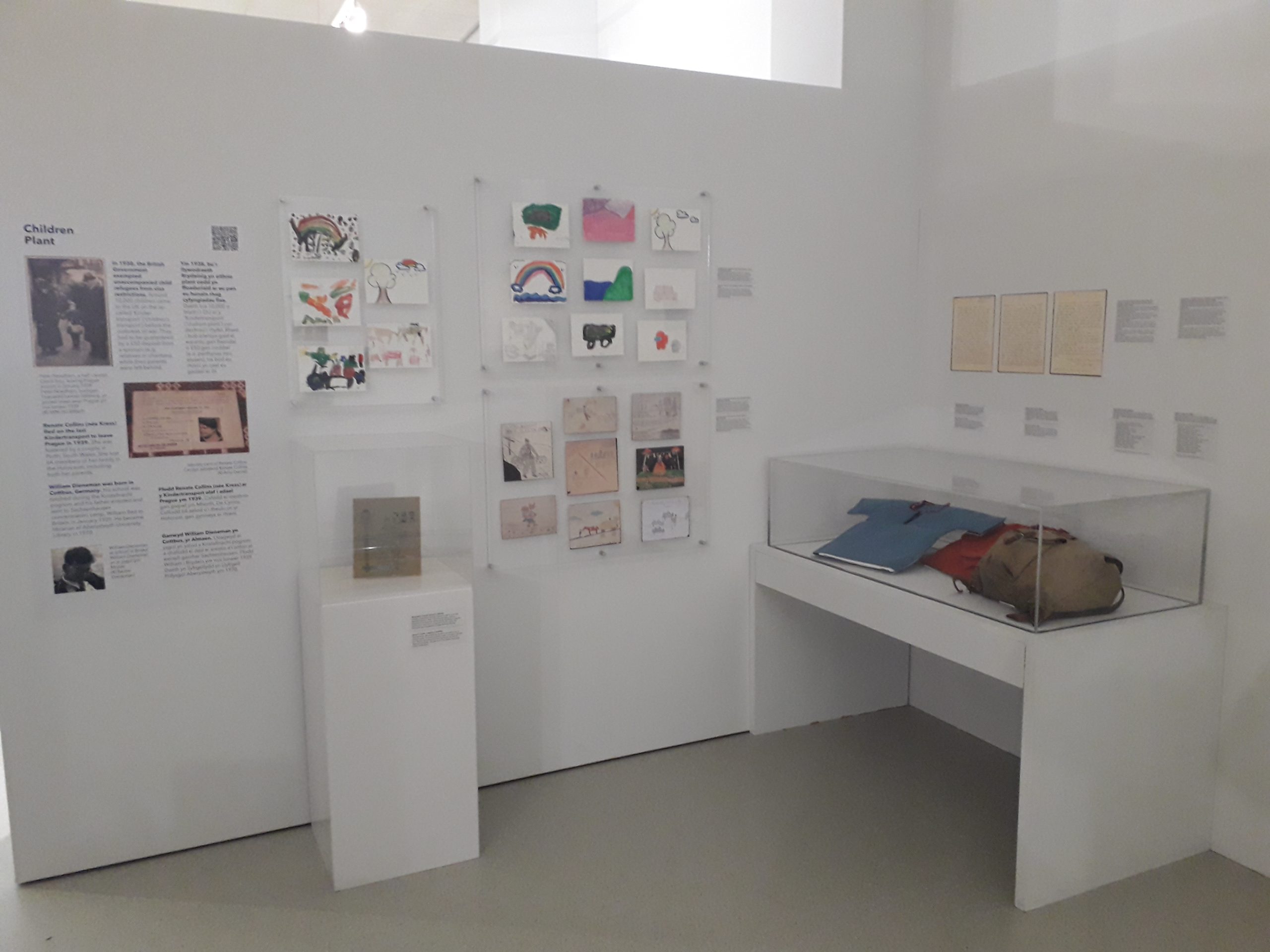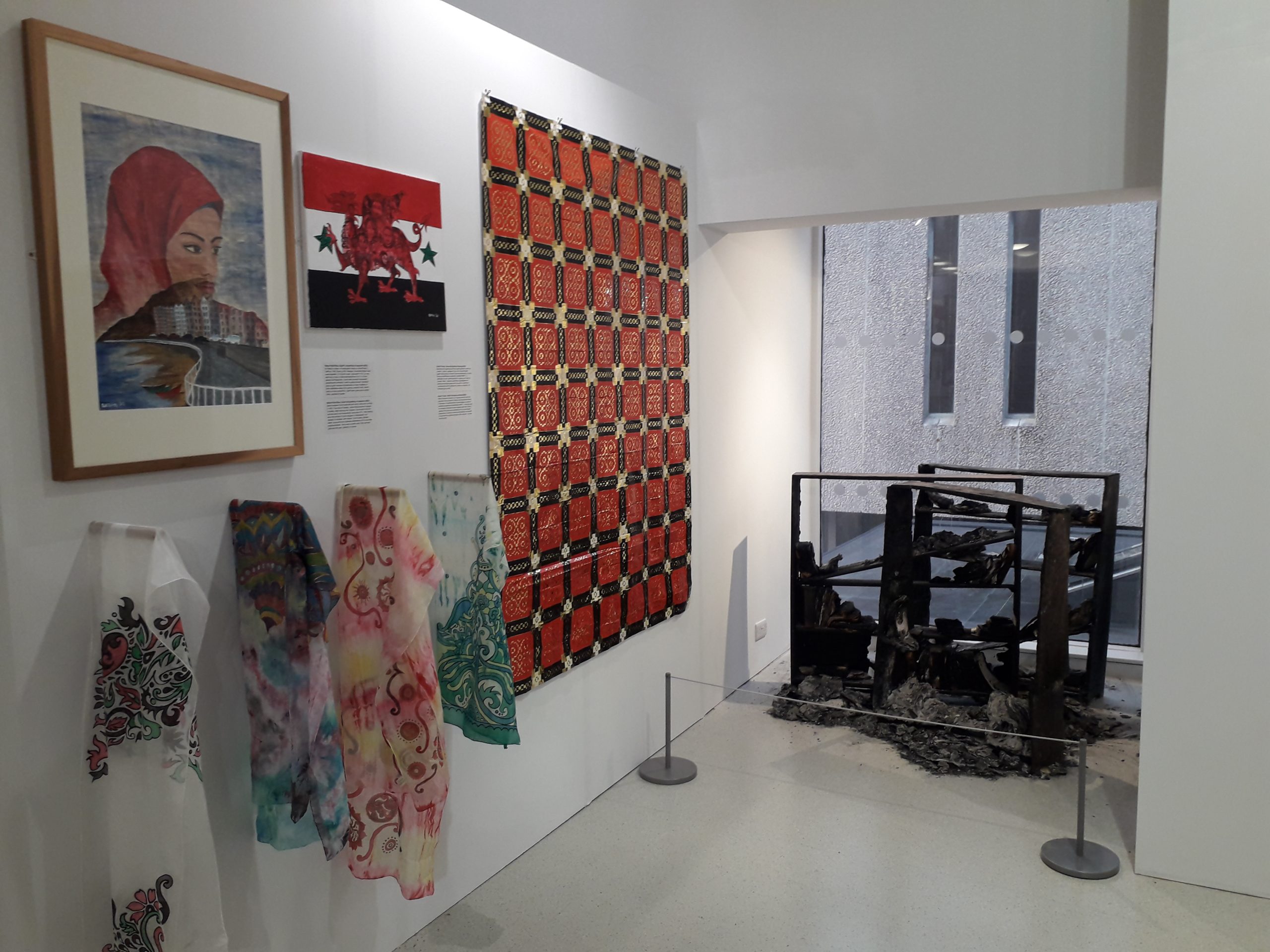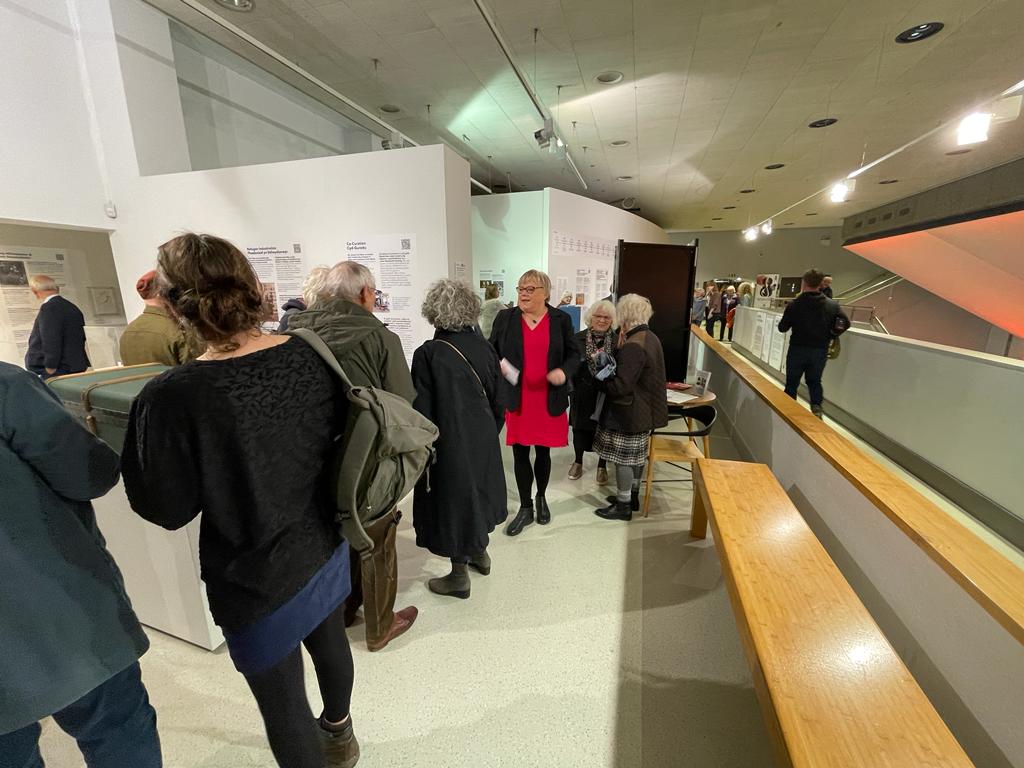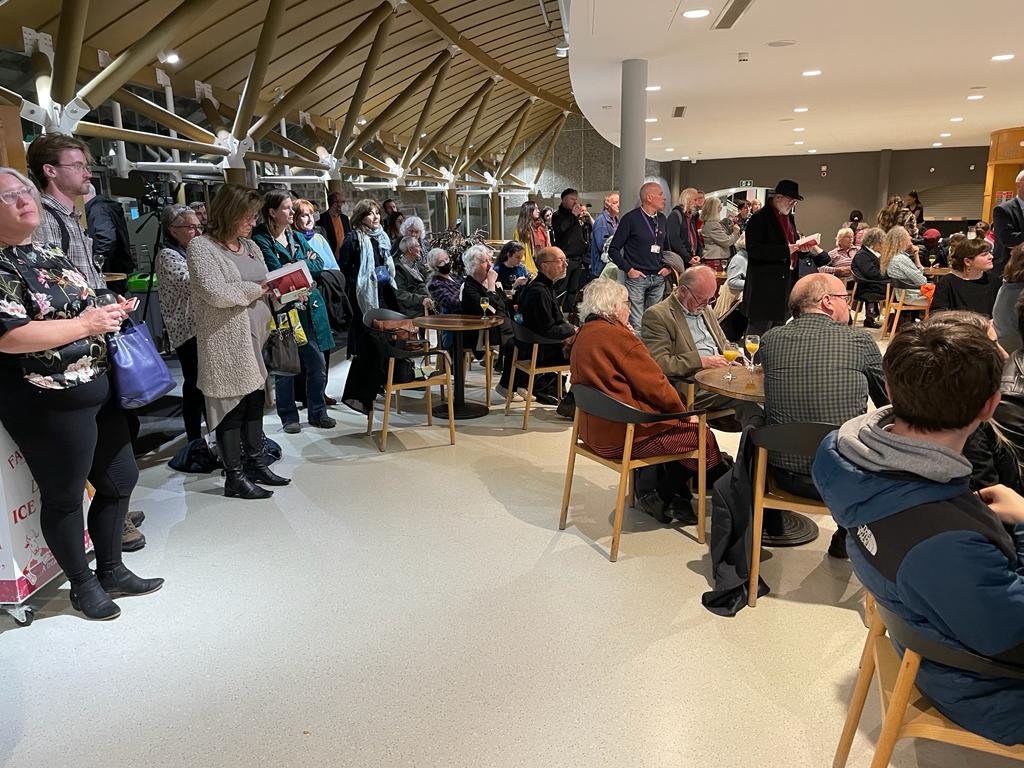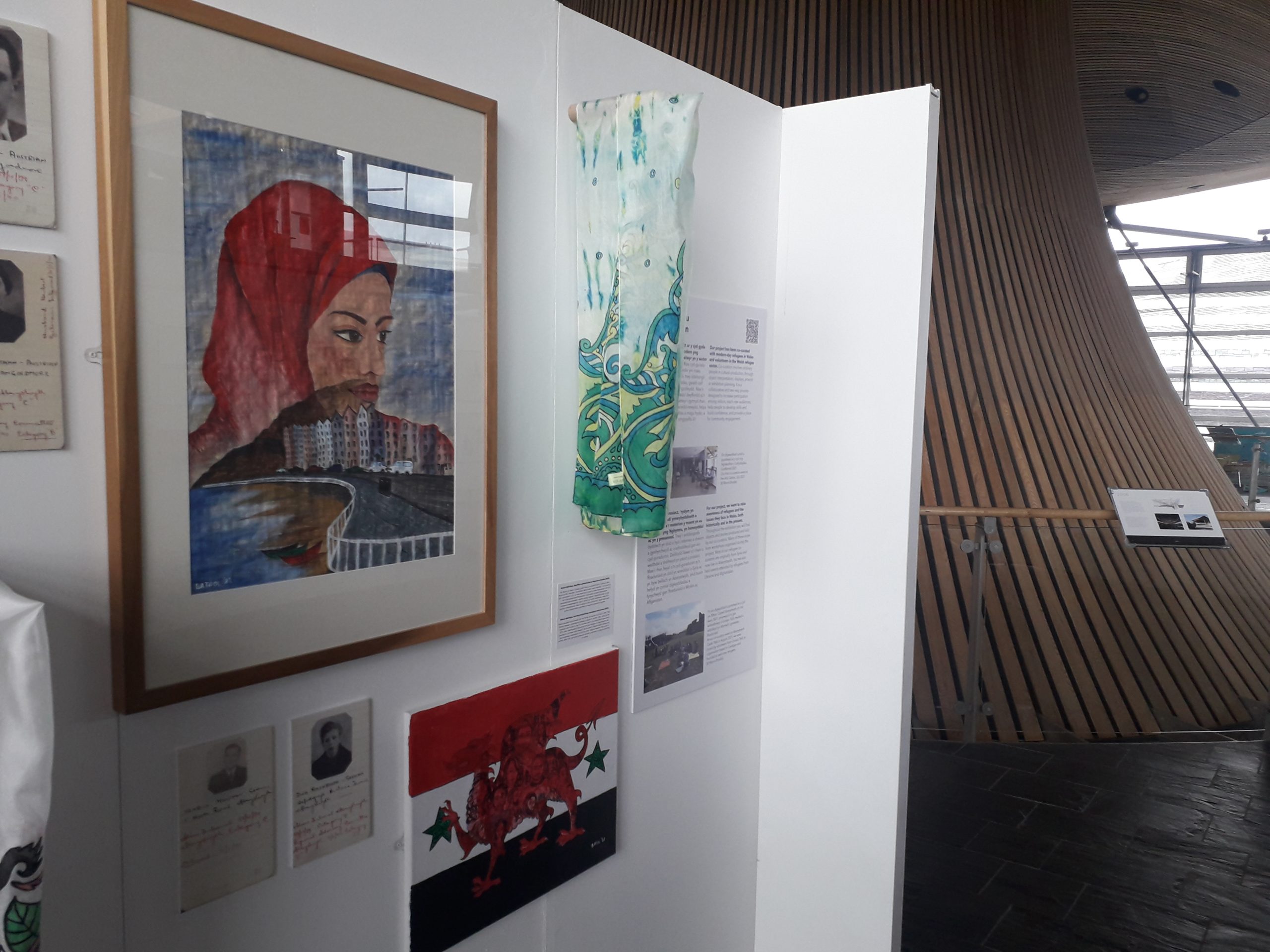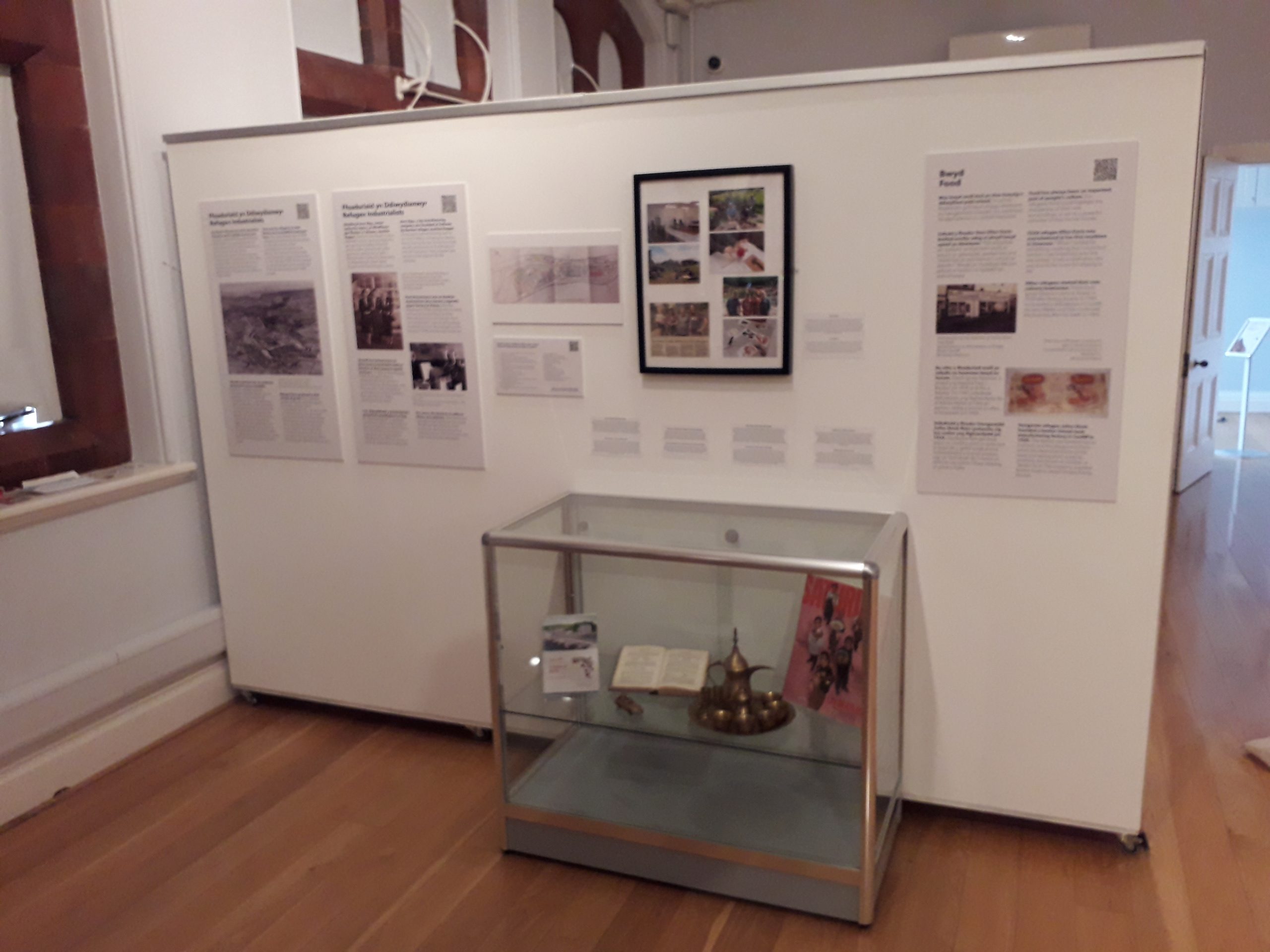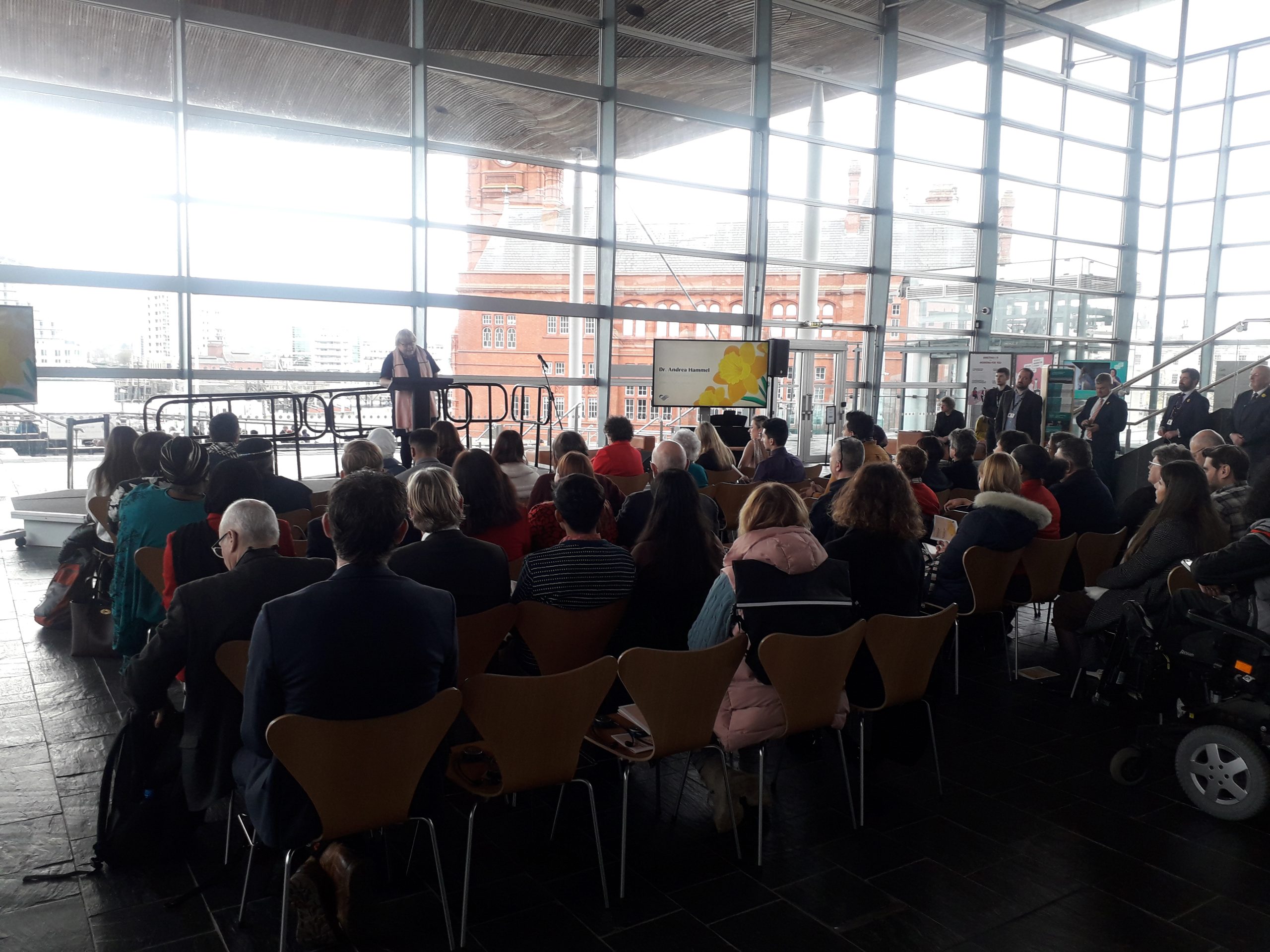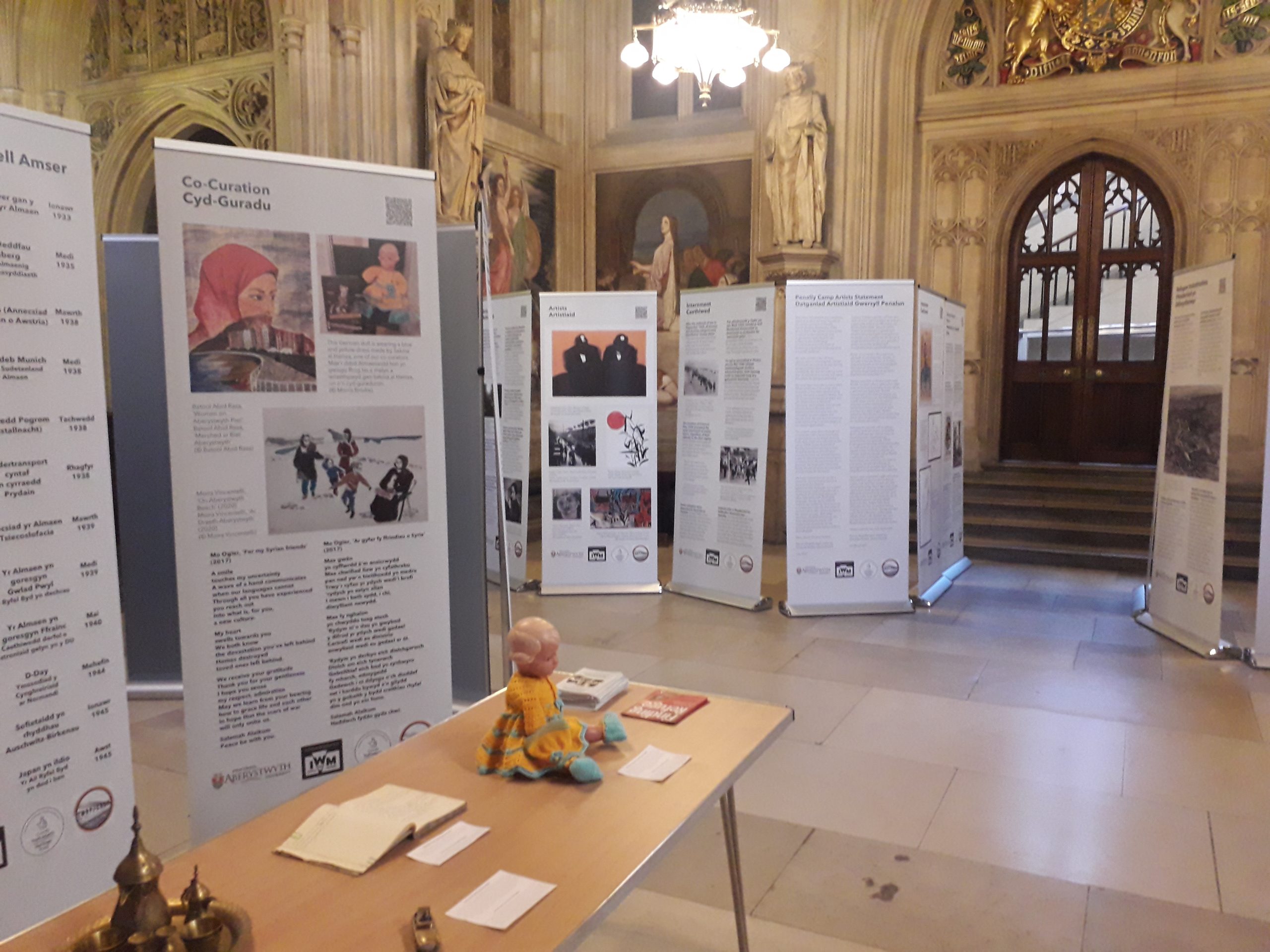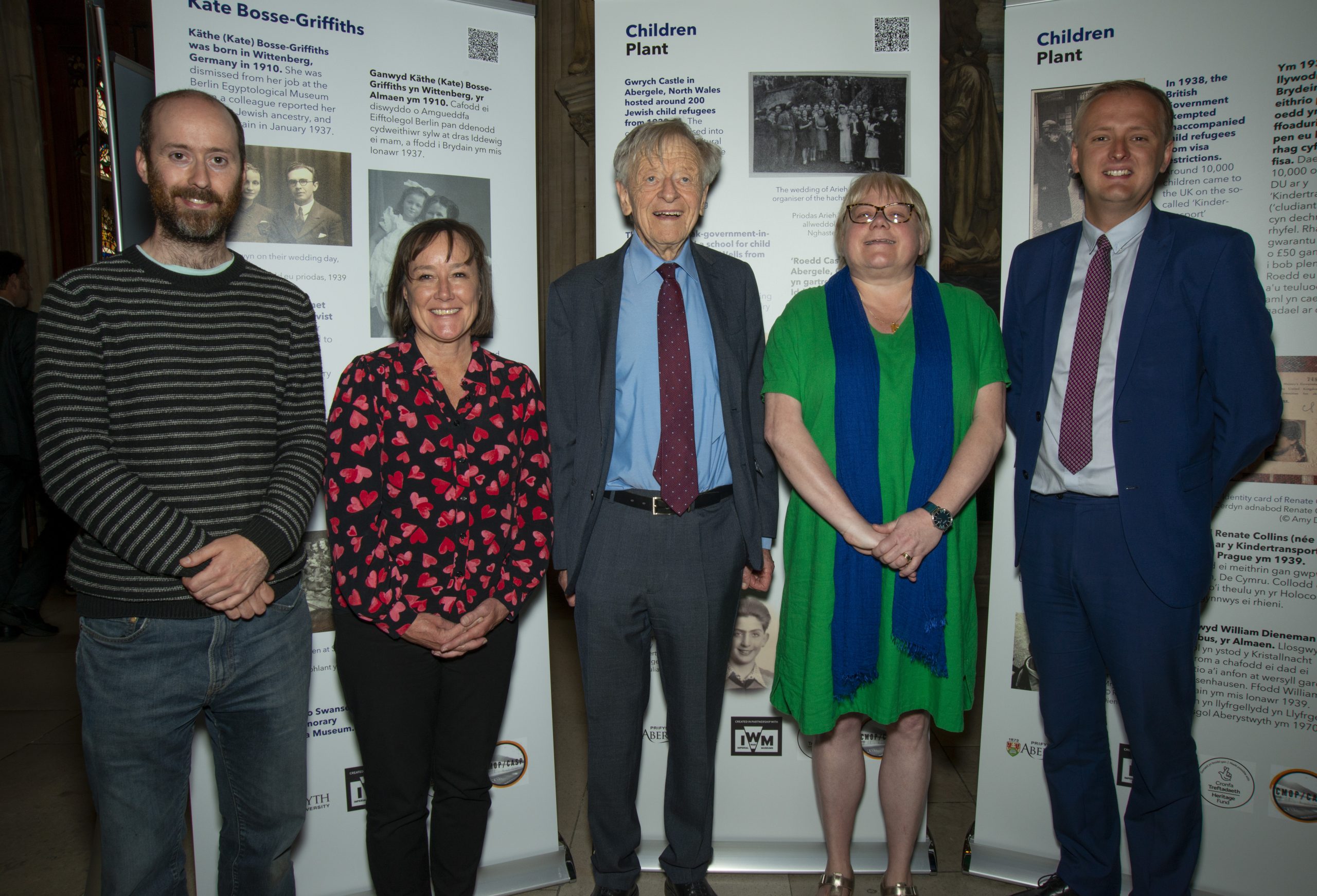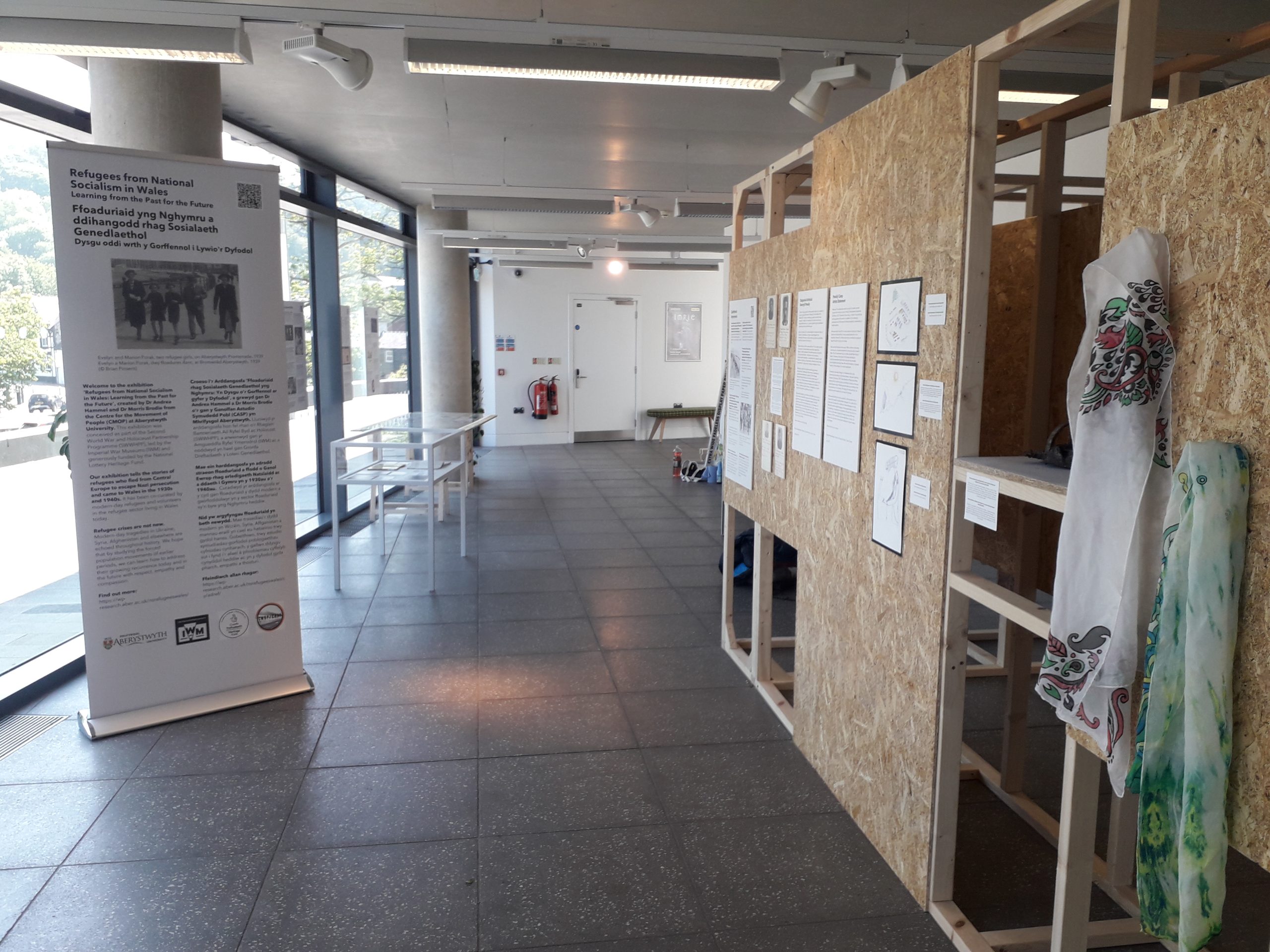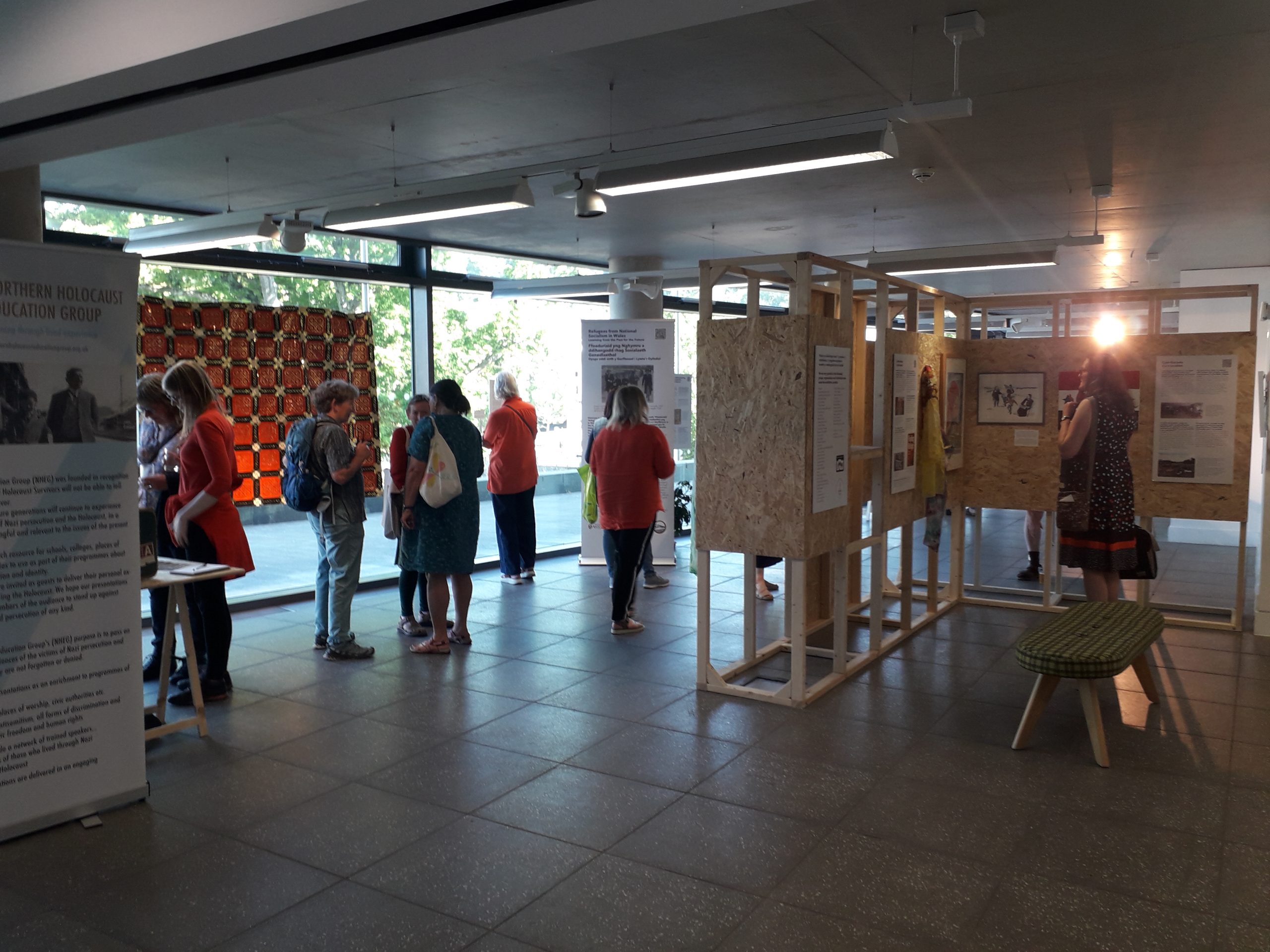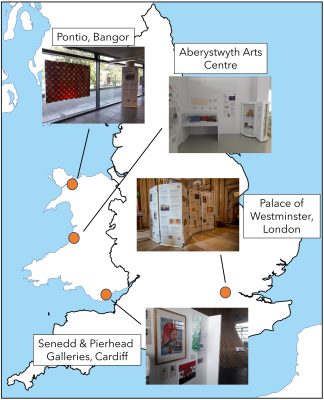 On St David's Day 2023 we were delighted to be part of the Senedd celebrations as Wales aims to become a 'nation of sanctuary'. We heard speakers from Ukraine, Syria and Kuwait, and enjoyed songs in a variety of languages from Ukrainian soprano Krystyna Makar. Elin Jones MS, speaker of the Senedd, presided over the proceedings.
We were honoured to showcase the exhibition at the Palace of Westminster after being sponsored by Ceredigion MP Ben Lake. Lord Alf Dubs, himself a Kindertransportee who attended the Czechoslovak School at Llanwrtyd Wells, spoke movingly of his welcome in Wales at our launch event in May 2023. The event was attended by MPs and invited guests, including those from the Imperial War Museums (IWM) and the Association of Jewish Refugees (AJR).
Our exhibition at the Pontio in Bangor was held in June 2023. A very successful launch event welcomed refugees from Ukraine, Syria and Afghanistan, as well as speakers from the Northern Holocaust Education Group, Bangor University and Croeso Menai. We would like to thank everyone who has helped deliver the exhibition, as well as those who have visited it at all of its various locations.
The exhibition film, shown below, was made by filmmaker Amy Daniel as part of the project. It contains interviews, conducted by Dr Andrea Hammel and Dr Morris Brodie, with both historical and contemporary refugees.
For a closer look at the exhibition at the Aberystwyth Arts Centre, or if you were unable to attend in person, you can view it interactively below. You can also access our virtual tour at https://my.matterport.com/show/?m=bqriAKqPrjf