Käthe (Kate) Bosse-Griffiths was born in Wittenberg, Germany in 1910. Her father, Paul Bosse, was chief surgeon at the local hospital while her mother, also Käthe, came from a Jewish family. Although Käthe's parents had been Jewish, she (like her daughter Kate) was raised as a Christian. After the Nuremberg Laws were passed in 1935, however, she and her children were classified as Jewish. 
Kate received a doctorate in Egyptian sculpture from Munich University, and went on numerous study trips to Rome, Greece and Egypt. She obtained a post at the Egyptological Museum in Berlin but was dismissed at the end of 1936 when a colleague reported her Jewish ancestry. She decided to leave Germany, and chose Britain as her destination, arriving in January 1937.
She initially worked as a secretary to Sir D'Arcy Wentworth Thompson, an eminent mathematical biologist and classicist at the University of St Andrews in Scotland, before moving to London. She then took a post as a German assistant at a girls' school in Brighton, before finding a post at University College London, which included lecturing in the Egyptology Department. This latter job was organised with the help of the Society for the Protection of Science and Learning, which helped a number of refugee academics to find work (such as Professor Werner Friedrich Bruck, a German-Jewish economist, who worked at the University College of South Wales and Monmouthshire between 1934 and 1938). 
Kate was then offered a research grant from Somerville College, Oxford, to work at the Ashmolean Museum, where an Egyptological collection had just opened. She moved there in 1939 and met her future husband, the Welsh-language activist and academic John Gwyn Griffiths. The pair married quickly in September 1939, in part because of fears that Kate would be classified as an enemy alien and interned.
Back in Germany, Kate's family came under increasing pressure from the Nazis. Her father was dismissed from his post at the hospital when he refused to divorce his wife Käthe, despite his military service in the First World War and acting as a doctor for the German sprinting team during the 1936 Berlin Olympics. Several other members of Kate's family were prevented from practising medicine under the Nazi regime. Kate's aunt Eva, who had married a German army officer, committed suicide in 1938 in the hope that her three children could be accepted as Aryans. 
When war broke out, Kate's brothers Günther and Fritz were called up, but both were dismissed from service once their Jewish ancestry was revealed. They, along with most other family members, were arrested in 1944 as part of the reaction to the attempted assassination of Hitler (the 20 July plot). Günther and Fritz were sent to the Zöschen labour camp and managed to escape from a death march before the camp's liberation by the American army. Kurt Ledien, Kate's mother's second cousin, was executed as a member of the White Rose resistance group in April 1945 at Neuengamme Concentration Camp. Her mother, Käthe, was also arrested and sent to the women's concentration camp at Ravensbrück. She perished there in December 1944.
After their marriage in 1939, Kate and Gwyn moved to Pentre, the Rhondda. Gwyn's father was a Baptist minister there, and the newlywed couple obtained a house not far from the Griffiths family house. Here, Kate embraced the Welsh language and Welsh culture, writing poetry and short stories and submitting them (successfully) in competitions. Initially, Gwyn helped her with translating into Welsh, but she soon became fluent. The Welsh landscape reminded her of the black forests of her native Germany, the "real aimless nature, the thing I had missed so much in the tidiness of the lovely English countryside".
Kate, who at the time had communist sympathies, had joined the Left Book Club while in London, and on the outbreak of war she and Gwyn opposed it as pacifists. Gwyn became a conscientious objector, and was exempted from military service due to his religious (and political) convictions. Kate even published a pamphlet on the history of German pacifism on behalf of the Welsh-language pacifist society, Heddychwyr Cymru, in 1943.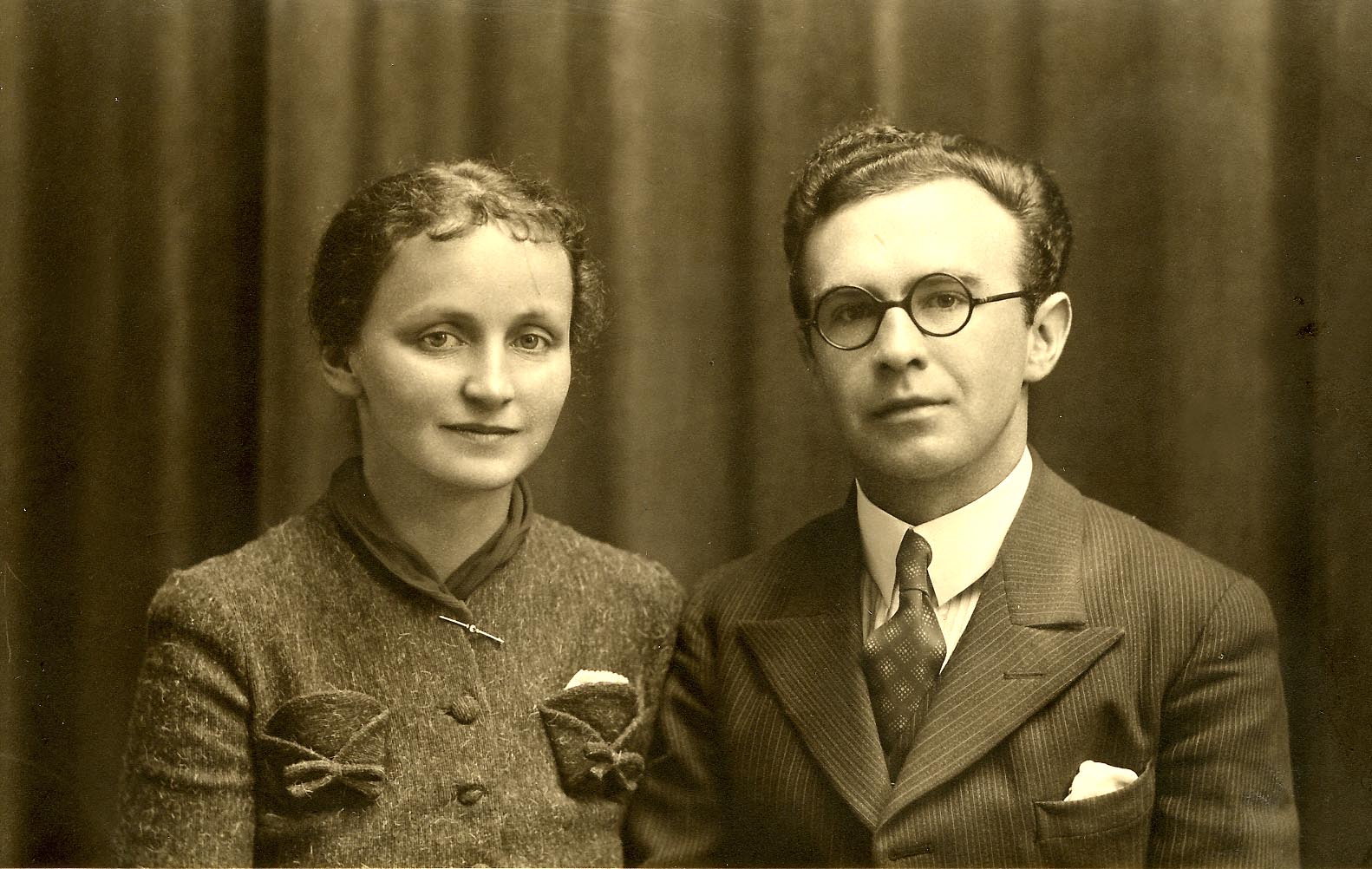 Cyn y storm
Mae'r cyfoethogion tewion yn gorfoleddu draw,
Yn lledu'n braf eu hwyliau i gipio'r gwynt a ddaw.
Cyn y storm.
Ar warrau'r trefwyr syber fe bwysa'r syrthni'n hir,
Lled-gofiant am hen ddyddiau, llefant am awel ir.
Cyn y storm.
Mewn ofn y gwaedda'r tlodion: "Dwg rhyfel angen in!
Ragluniaeth, Arglwydd, Führer! Rhowch gysgod rhag yr hin!
Cyn y storm!"
Fe ddaeth y storm a derfydd. Ti, fab y werin, clyw!
O cadw ac ymgeledda yr hyn a ddylai fyw
Wedi'r storm!
Before the storm
The fat rich are rejoicing yonder,
Spreading their sails finely to capture the wind on its way.
Before the storm.
On the shoulders of the sober townfolk the long drowsiness weighs,
They faintly remember the old days, the cry for a fresh breeze
Before the storm.
In fear the poor shout: "Bring us war!
Providence, Lord, Führer! Give us shelter from the elements!
Before the storm!"
The storm came and will finish. You, son of the common people, hear!
Oh keep and treasure what should live
After the storm!
Kate Bosse-Griffiths, 'Cyn y storm' ('Before the storm'), Heddiw [Today] , July 1940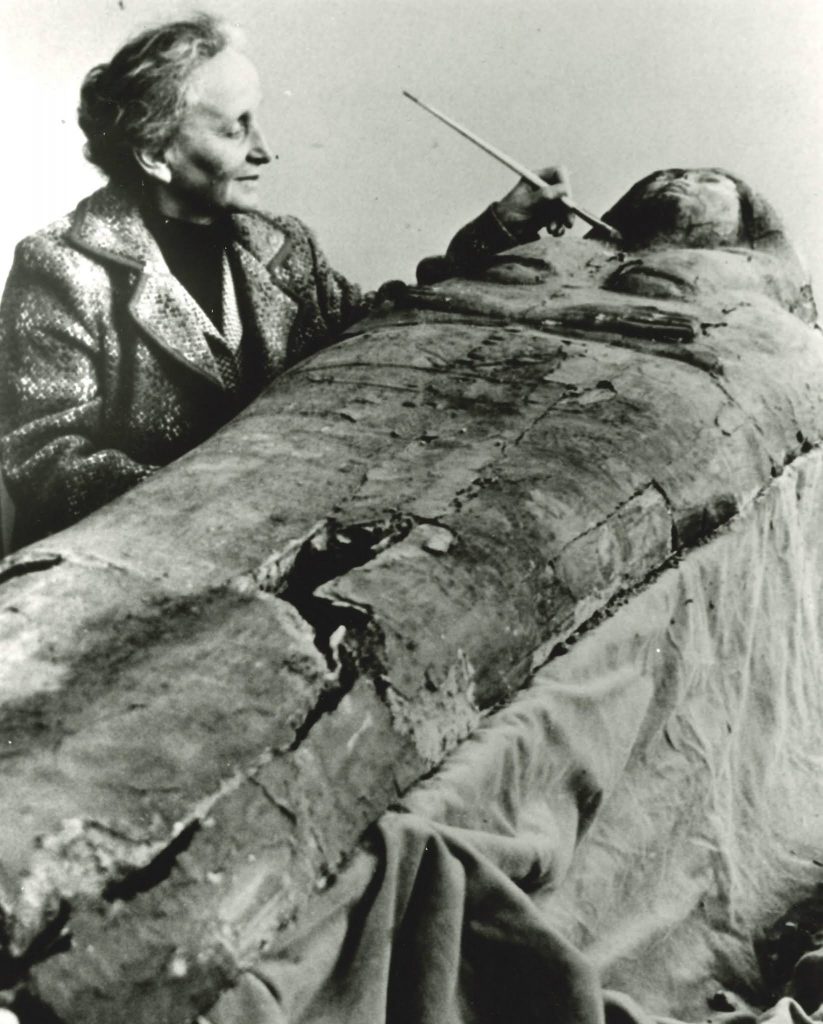 Kate and Gwyn were leading members of the Cylch Cadwgan (Circle of Cadwgan), a Welsh-language literary group named after a local mountain. Other members included clergyman Pennar Davies, Elizabeth Jones (Gwyn's eldest sister and the first woman to obtain a first-class degree in Welsh at the University College of Wales, Cardiff), and the independent Christian pacifist MP George Maitland Lloyd Davies.
Kate published her first novel, Anesmwyth Hoen (Uneasy Joy), in 1941, and in 1942 won a short story competition in the National Eisteddfod held at Cardigan for Y Bennod Olaf (The Last Chapter). Many of her works had an autobiographical element, incorporating German and European themes. 
In 1944 the couple moved to Bala, before settling in Swansea after the end of the war. In Bala, Kate wrote letters to German prisoners of war being held nearby, even sending them food parcels. Although her father survived the war, Kate never saw him again; he died of a heart attack in 1947.
Kate continued to write for the Welsh-language press, supporting the creation of the Cymdeithas yr Iaith (Welsh Language Society) in 1962. She was even fined for refusing to pay a parking ticket that was written in English. She said that: "I learn Welsh not only in order to get to know the riches of the Welsh literature…but in order to come nearer to the soul of the Welsh."
She also pursued in Swansea her other great love: ancient Egypt. In 1971, Gwyn arranged for University College Wales, Swansea to take possession of hundreds of objects from ancient Egypt that had not been unpacked since the 1930s. Kate worked assiduously on interpretation, arranging and cataloguing, and on the basis of her work the Egypt Museum was established on the university campus. She was curator of the collection (now organised in the Egypt Centre) until 1993. She died in 1998. Her son, Heini Gruffudd, wrote a biography of her and her family entitled Yr Erlid, later published in English as A Haven from Hitler.
In this short clip, recorded in an interview conducted for the project in 2021, Kate's son Heini Gruffudd discusses his mother's literary career in Wales:
Further reading
Ken Griffin, 'Remembering Dr Käthe (Kate) Bosse-Griffiths (1910–1998)', Egypt Centre Collection Blog, 8 March 2021 (https://egyptcentrecollectionblog.blogspot.com/2021/03/remembering-dr-kathe-kate-bosse.html)
Heini Gruffudd, Yr Elrid (Talybont: Y Lolfa, 2012), published in English as A Haven from Hitler (Talybont: Y Lolfa, 2014)
'Kate Bosse-Griffiths', 100 Welsh Women (https://www.100welshwomen.wales/100-women/kate_bosse-griffiths/)
Marion Löffler, 'Bosse-Griffiths, Kate (1910-1998), Egyptologist and author', Dictionary of Welsh Biography (https://biography.wales/article/s10-GRIF-KAT-1910)
Marion Löffler, 'Forced to flee the Nazis, 'Dr Kate' built an incredible career and family life in Wales', Wales Online, 1 March 2017 (https://www.walesonline.co.uk/lifestyle/nostalgia/forced-flee-nazis-dr-kate-12577775)
Cai Parry-Jones, The Jews of Wales: A History (Cardiff: University of Wales Press, 2017)