Life for Refugees in Wales
Life was variable for refugees in Wales. Some adjusted well, while others suffered lasting trauma from their experiences.  
Evelyn Ruth Kaye, a child refugee from Vienna, remembered her time at a boarding school in Builth Wells, Mid-Wales, with particular fondness: "it was absolutely blissful". The school, run by a group of Anglo-Catholics, was initially conceived for disabled children, but also took in a number of refugees. There was little acknowledgement of this among the children, however: "we only realised it afterwards, there were quite a lot of refugees there but we never discussed it because we just wanted to be part of the wallpaper". 
Bea Green, a Jewish Kindertransportee from Munich, experienced antisemitism while at university in Aberystwyth. It emerged that a fellow student had previously worked in Germany because of his admiration for National Socialism. He had subsequently joined and been invalided out of the British Army, and in conversation with Bea, publicly voiced his support for Hitler's ideas. Bea was appalled:
"When he realised that it upset me, because apart from that we had been colleagues and friends…he said well you know, you're alright…it's all the other Jews…and I remember there because of the way he spoke one couldn't actually argue against him because there was nothing tangible to argue; it was an attitude that was so entrenched and so profoundly ill thought out that certainly at that stage there was nothing – I felt there was nothing I could do…So I remember I walked down to the beach…and sat on the pebbles and wept into the sea. I was just so frustrated and so upset thinking that here I'd come away from this thing only to meet it again."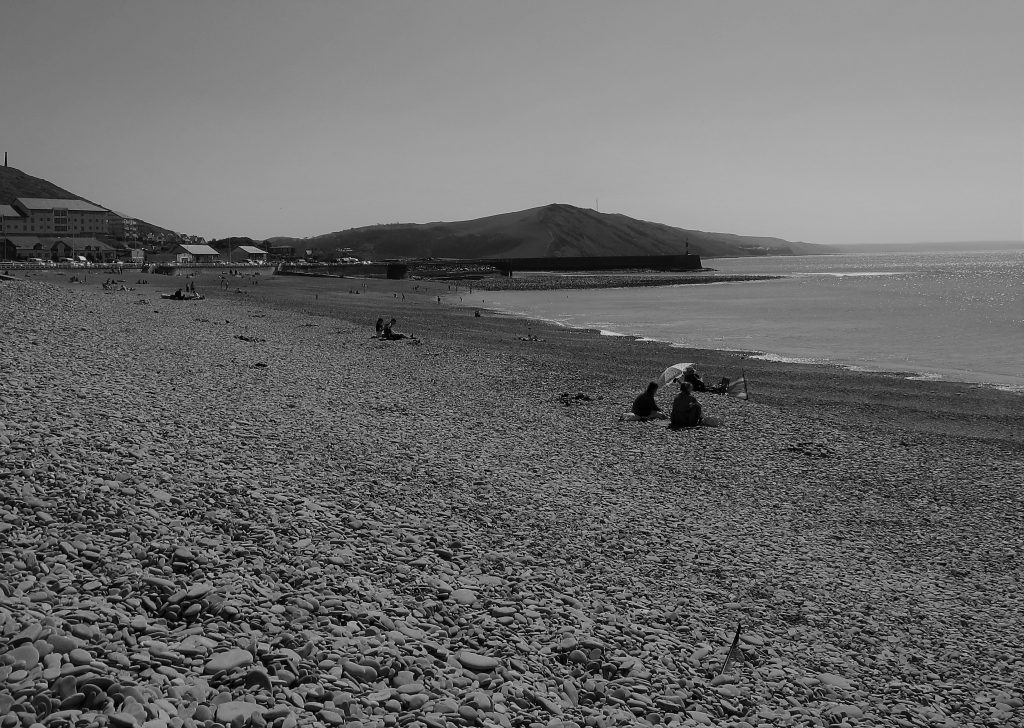 "So I remember I walked down to [Aberystwyth] beach…and sat on the pebbles and wept into the sea. I was just so frustrated and so upset thinking that here I'd come away from this thing only to meet it again"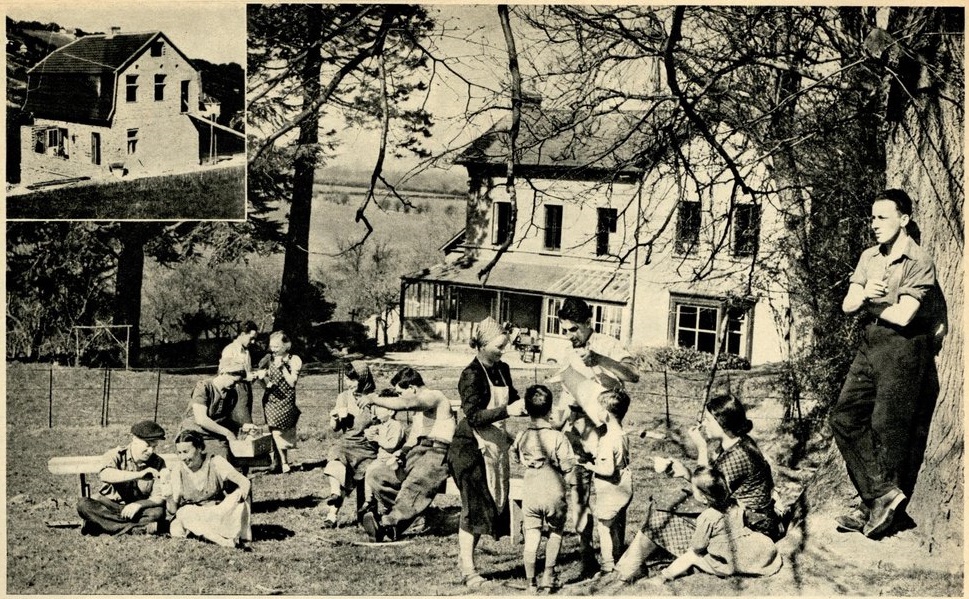 Some refugees received help from religious groups like the Society of Friends (Quakers). The Quakers set up an agricultural training camp for refugees at Tyn-y-Cae, near Brecon, before war broke out. The aim of the camp was to teach refugees self-sufficiency, including farming, forestry, carpentry, cheesemaking, and English. 
One refugee family who worked at the camp was Leopold and Friedericke Krumböck, originally from Vienna, who fled with their three children. Leopold had run his own artificial limb company in Austria, but, being Jewish, it was confiscated when the Nazis annexed his country. He managed to get to London but his family were trapped in Austria. He returned and managed to smuggle them out via Switzerland, before arriving in Wales. Using the skills they had learned at Tyn-y-Cae, the family later moved to a farm in Dorset.
Johann and Deborah Eisenwagen also stayed at the camp. Johann (known as Hans) instructed fellow refugees in carpentry, while Deborah was a cook. They both stayed in Breconshire until their deaths some years later.
South Wales saw an influx of Sudeten German refugees after the annexation of Czechoslovakia by Nazi Germany. Ness Edwards, who became a Labour MP in 1939, travelled to Prague to arrange for the rescue of over 60 Sudeten miners and their families on behalf of the South Wales Miners' Federation (SWMF). They stayed in the Ship Hotel in Penarth for several months, and attended Caerphilly's May Day celebrations. The president of the Sudeten miners, Joseph Zinna, expressed his gratitude at the SWMF annual conference in April 1939. They even helped construct an air raid shelter in Penarth alongside some Spanish refugees, who had managed to escape to Wales aboard a ship. 
Another group of Sudetenland refugees stayed at Glan-y-Mor on Barry Island. Around 100 refugees, of whom approximately ten per cent were Jewish, were housed under the care of the local Young Men's Christian Association (YMCA). They had been persecuted as socialists after the Nazi takeover. The local population arranged several fundraising events for the refugees, and they even attended an Eisteddfod, where they learned about the history of Wales and St David. Most of the Sudeten refugees in both Penarth and Barry emigrated to Canada and Australia before the start of the Second World War.
Many refugees made permanent homes in Wales, including some of those at Treforest Trading Estate near Pontypridd. Jewish refugees were often welcomed by the local Jewish community, and some also embraced a new Welsh identity. Werner K.E. Bernfeld, a German doctor from Leipzig who fled to Britain in the 1930s, was eager to "put out new roots and become part of his adopted country", learning Welsh and competing in eisteddfodau. He became venereologist at Cardiff City Hospital in 1955. Others, such as Edith Tudor-Hart, only stayed briefly in the country, moving to other parts of the UK. 
During the war, refugees frequently found themselves evacuated from other parts of Britain to Wales, which was seen as a safe haven from German bombing. Kurt Hahn fled from Germany in July 1933 after being imprisoned for five days for denouncing the Nazi regime. He founded the Gordonstoun School in Moray, Scotland, in 1934. The school soon attracted some illustrious students (including the future Duke of Edinburgh), but was forced to evacuate in June 1940 when its grounds were taken over as army barracks. Hahn relocated the school to Llandinam, Powys, where it remained for the duration of the war. The Czechoslovak State School in Llanwrtyd Wales had similarly been evacuated from England, and remained in Wales from 1943-45.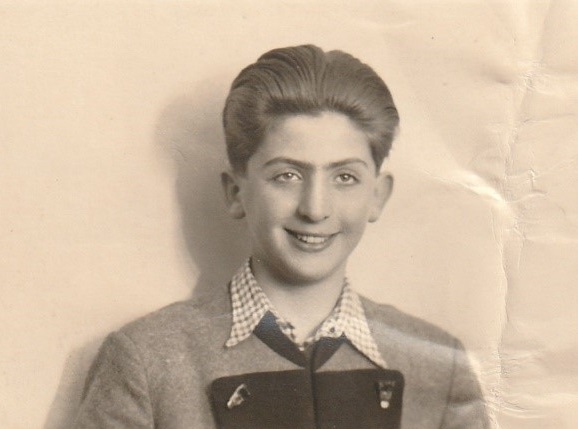 Adjusting to their new surroundings could be a shock for refugees. Ellen Davis arrived in the UK as a child speaking only German, a language her new foster family did not know. When her foster father picked her up to take her to Swansea, they spent the six-hour train journey in total silence: "I was not sure if I was sorrier for myself or this man, he tried so hard to put me at ease." She then had to cope with an unloving and controlling foster mother, the destruction of their house during the Swansea Blitz, and the untimely death of her foster father before the war's end.
Some refugees struggled to cope with their harrowing experiences. Kindertransportee Robert Borger had been traumatised by witnessing the persecution and mistreatment of the Jewish population in Vienna. He came to Britain after his parents placed an advertisement in the Manchester Guardian newspaper asking for "a kind person" to provide refuge. Robert suffered from anxiety when he first arrived in Caernarfon, and his mental health problems continued later in life. He took his own life in 1983.
Further reading
Julian Borger, "I seek a kind person': the Guardian ad that saved my Jewish father from the Nazis', The Guardian, 6 May 2021 (https://www.theguardian.com/media/2021/may/06/guardian-200-ad-that-saved-jewish-father-from-nazis) 
'Brecknock Museum unearths article about refugee camp near Brecon', Brecon & Radnor Express, 13 April 2018 
Ellen Davis, Kerry's Children: A Jewish Childhood in Nazi Germany and Growing Up in South Wales (Bridgend: Seren, 2004)
Cai Parry-Jones, The Jews of Wales: A History (Cardiff: University of Wales Press, 2017)
Nick Veevers and Pete Allison, Kurt Hahn: Inspirational, Visionary, Outdoor and Experiential Educator (Sense: Rotterdam, 2011)