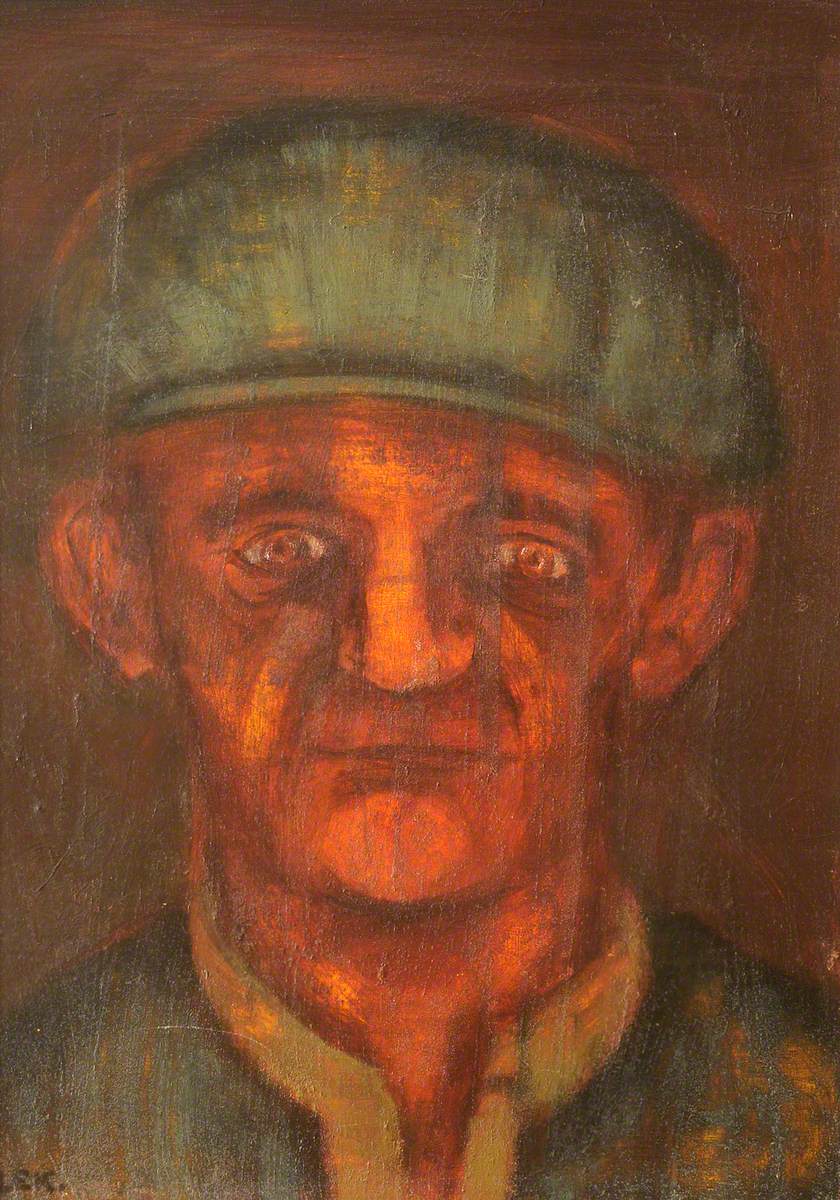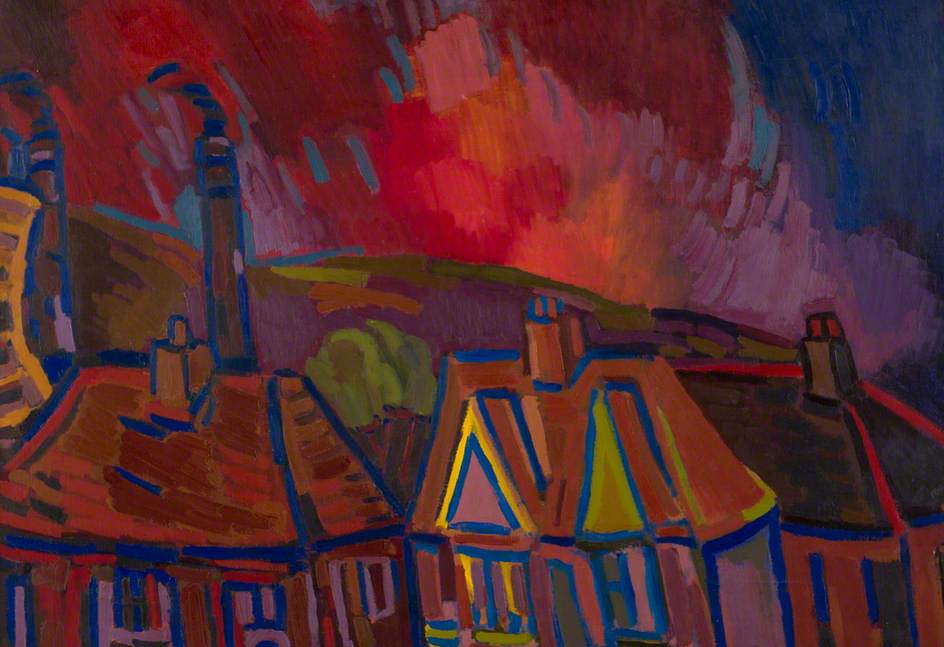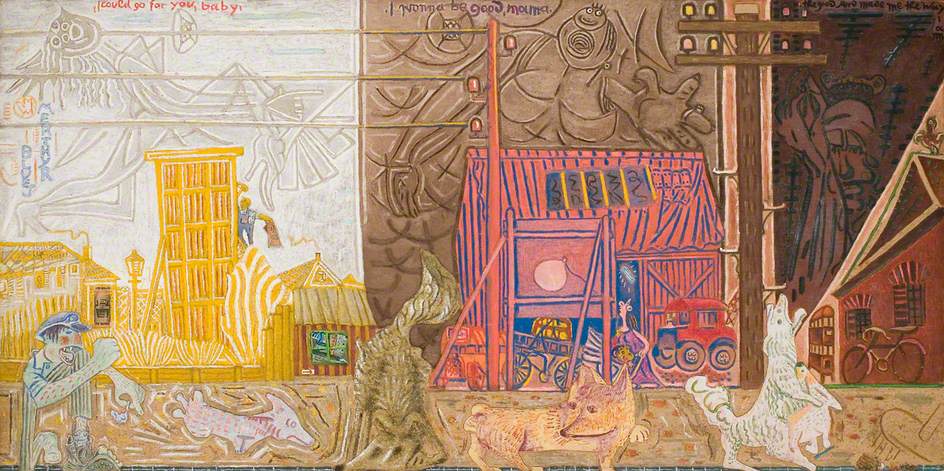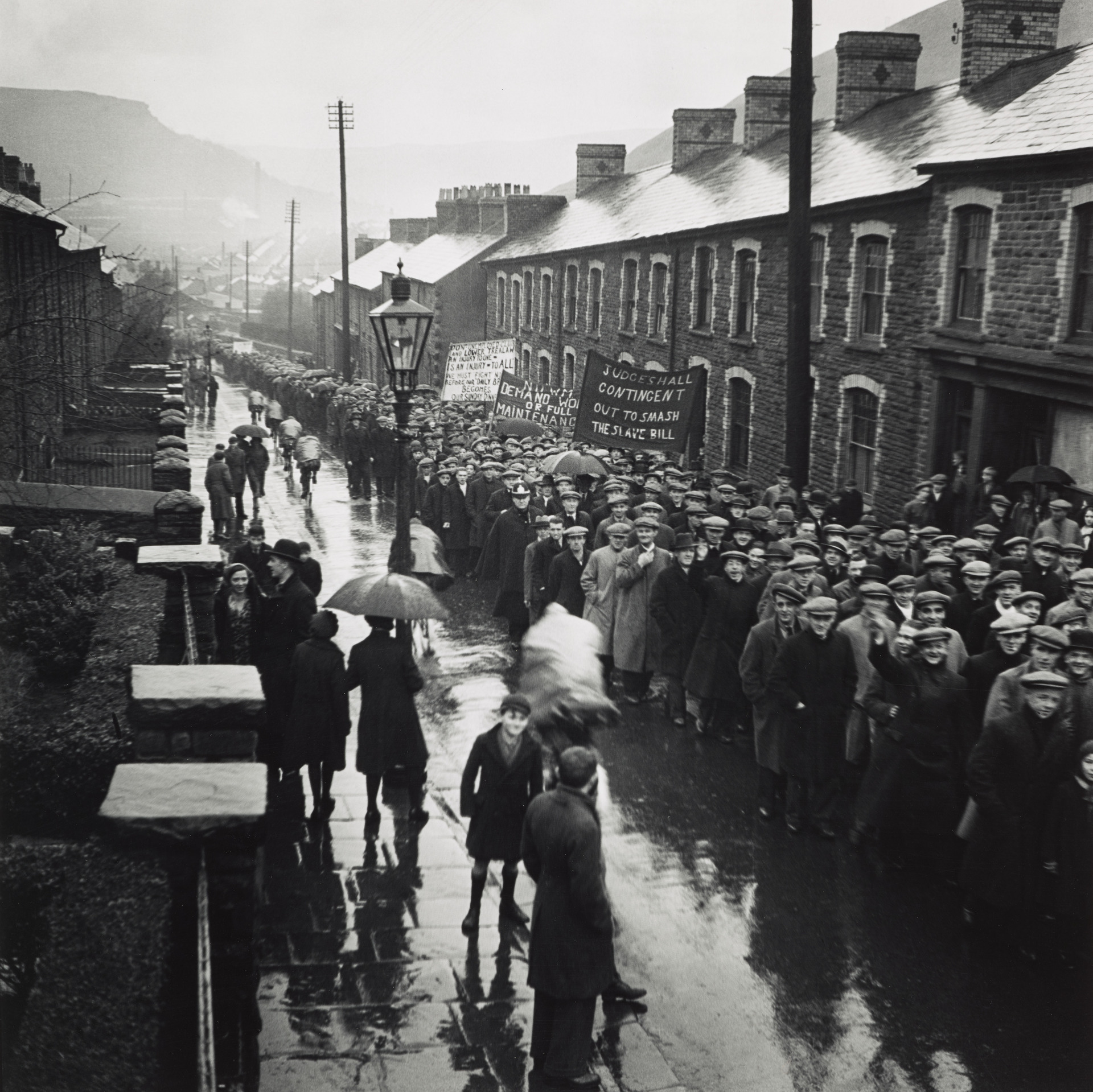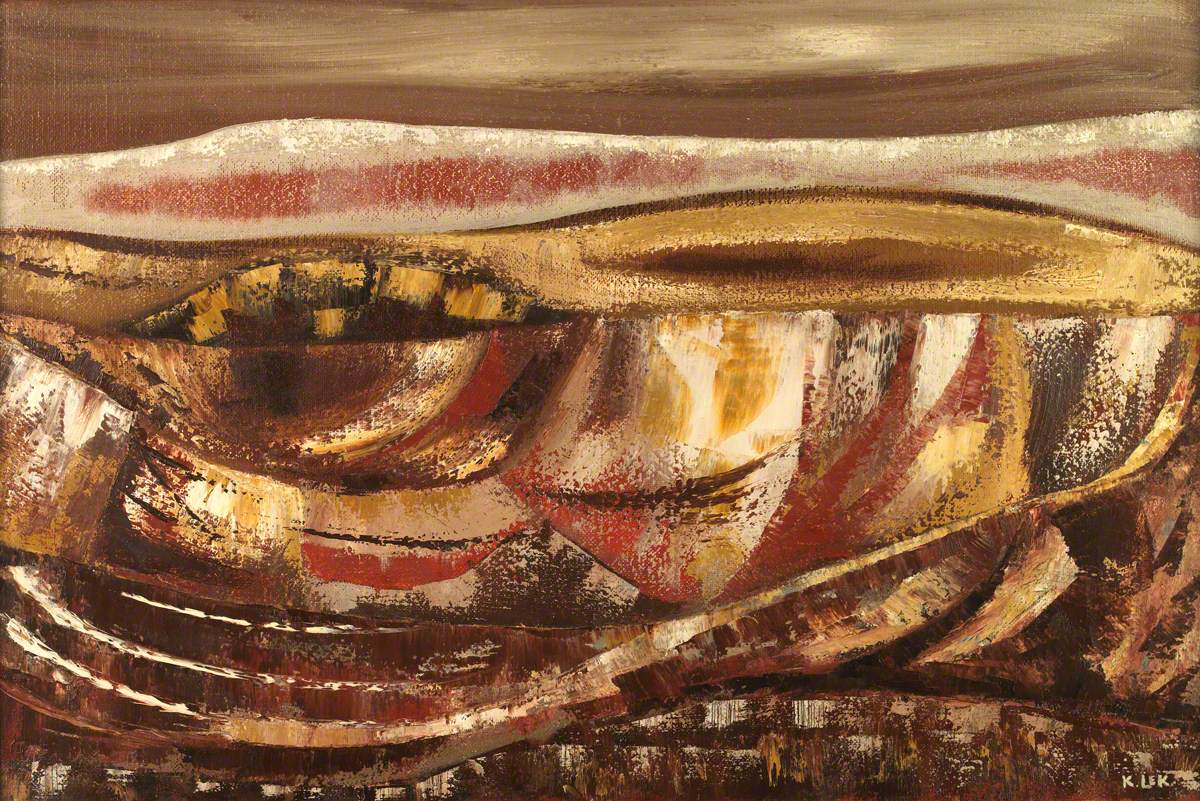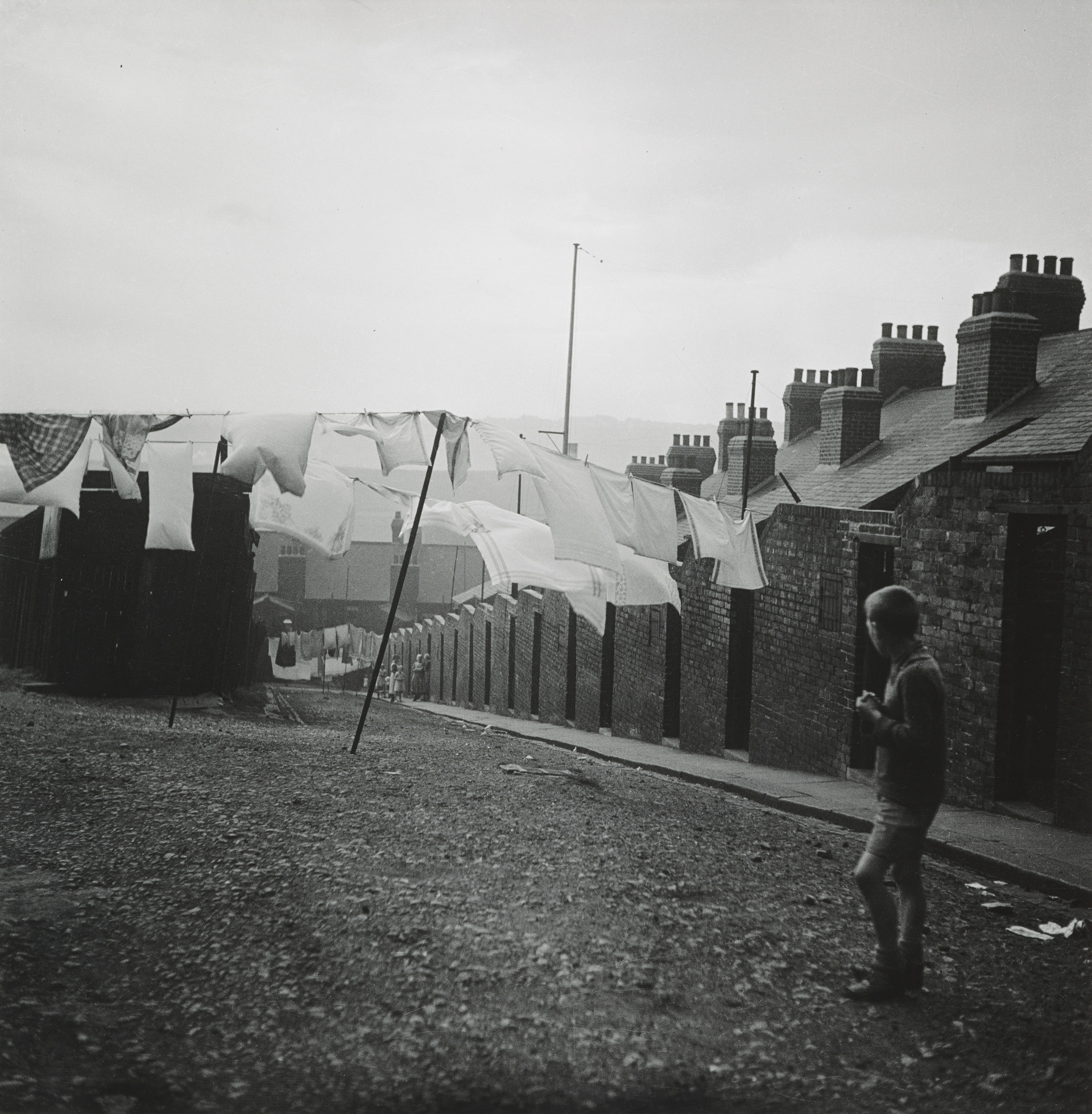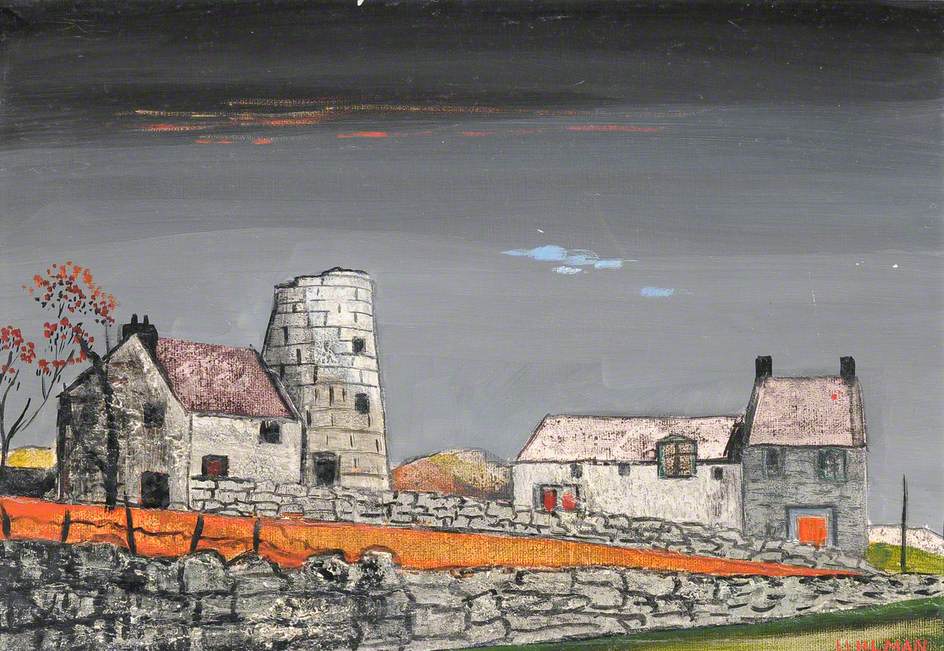 The persecution of artists and writers was a feature of the National Socialist regime. People were persecuted for their religion (Jews), their political beliefs (communists, socialists and anarchists), and/or for the style of their works. The Nazis labelled modern art, in particular, as 'degenerate', even holding an exhibition of 650 'degenerate artworks', which travelled around the country in 1937. Many artists were dismissed from their jobs, had their artwork censured or were forbidden to produce art by the authorities. As a result, more than 10,000 artists (including painters, sculptors, writers, photographers, actors and dancers) fled from the Third Reich between 1933 and 1945.
In April 1938, the Foreign Office issued guidance stating explicitly that commercial artists were to be refused visas unless they were "distinguished persons" of "international repute". Despite this, over 300 painters, sculptors and graphic artists eventually came to Britain. Many were aided by the Artists' Refugee Committee, a joint effort of the Artists' International Association (AIA), the New English Arts Club and the Royal Academy. The committee's members included Steven Bone, Roland Penrose and Diana and Fred Uhlman (himself a refugee artist who later bought a house in the Croesor Valley, Gwynedd).
On arrival in Britain, many refugee artists formed organisations to represent themselves, such as the Free German League of Culture (FGLC), the Austrian Centre, the Anglo-Sudeten Club, and the Czech Institute. The FGLC had a membership of 1,500 at its peak during the Second World War. As historian Marion Deshmukh notes, these "cultural networks served to maintain émigrés psychologically and financially during very precarious economic times". Artists without access to people who might showcase or buy their work struggled to earn a living.
Wales also witnessed an influx of refugee artists, many of whom are now firmly entrenched in the Welsh cultural landscape. Josef Herman, originally from Poland, lived in Ystradgynlais from 1944 to 1955, and won a medal for 'Services to Welsh Art' at the 1962 National Eisteddfod in Llanelli. He remembers the decision to move to Wales as being largely spontaneous: "one day in 1944 we decided to go for a holiday somewhere, and a friend came back from Wales, and he spoke enthusiastically about the Welsh mining villages. And do you know, it was just like getting a piece of good news. So all right, let's go down for a few weeks' holidays. We went down for three weeks but stayed on eleven years!"
Heinz Koppel and Harry Weinberger were cousins from Germany who both managed to escape and moved to Wales in the late 1930s and 1940s. Harry lived with one of his uncles, who owned a factory at Treforest Trading Estate, while Heinz eventually moved to Dowlais. Allowed time off from the factory to pursue an engineering degree at Treforest School of Mines, after a year Harry secretly began taking a course at Cardiff School of Art. Here he met Welsh artist Ceri Richards, who took him under his wing and agreed to tutor him. On one occasion, the cousins met up, and were caught up in some controversy on account of their German heritage. Harry remembered:
we spoke German, and a sergeant in the Home Guard came up to us and said he wanted to arrest us, and we said we didn't want to be arrested and we went to a fish and chip ship, and he came back with reinforcements and policemen, and they took our name, and there was a court case – my landlord was fined for harbouring enemy aliens, and it was said that we were suspicious characters because we had been seen drawing [landscapes], and the drawings were confiscated, and for all I know they are still in the archives of the Welsh police.
Harry was later able to join the army, fighting in Italy and painting as he went along. An encouraging officer even took some of his paintings to show in an exhibition, but after loaning them, Harry "never saw him or the drawings again".
There was a small network of refugee artists connected to Wales at this time. On Harry's return from the army (on the advice of Ceri Richards), he enrolled at the Chelsea School of Art in London. There, through his cousin Heinz, Harry met German colourist and teacher Martin Bloch and Austrian Expressionist painter Oskar Kokoschka, who tutored him while in England. Kokoschka had taken over the studio of the aforementioned Josef Herman after he moved to Wales. 
Meta Dachinger (née Gutmann) was another refugee artist who lived in Llanfairfechan in North Wales during the war. Born in Nuremberg in 1916, she fled to Britain in 1939, and studied art at Bangor University from 1939-42. She specialised in watercolours, and exhibited her work alongside her husband Hugo at the Autumn Exhibition of Paintings, Sculpture and Drawings by Contemporary Jewish Artists held in London in 1945. Karel Lek, a Jewish refugee from Antwerp, arrived in North Wales as a boy in 1940, and spent the rest of his life there painting the local people and landscapes. Artists were not limited to painters; Edith Tudor-Hart, originally from Vienna, was a photographer who took pictures of miners and other aspects of life in South Wales. Peter Masters (born Peter Arany) was an Austrian-Jewish refugee who trained at Aberdyfi with X Troop. After the war he enrolled at the London Central School of Art and Design, later receiving a Fulbright scholarship to study art in the United States and becoming a graphic designer for American television programmes. 
During the war, many refugee artists were interned at the Hutchinson Camp on the Isle of Man, which gained it the nickname of "the artists' camp". Although he managed to avoid being interned there himself, Harry Weinberger's older brother, who was eventually deported to Canada, as well as the author Arthur Koestler and pianist duo Marjan Rawicz and Walter Landauer spent time at the camp. Martin Bloch and Hugo Dachinger were both interned at Huyton, near Liverpool (Oscar Kokoschka was spared, having obtained Czechoslovak citizenship in 1935).
Many artists tried to make the best of their time in Hutchinson Camp, putting on music and theatre performances, art exhibitions, and printing a camp newspaper. Plays performed included The Man Who Was Thursday, Of Mice and Men, and Thunder Rock, while at nearby Onchan Camp internees staged Faust, A Midsummer Night's Dream, and Julius Caesar. Some sculptors created artwork using porridge, since there was no other material available. 
After the war, the majority of refugee artists remained in Britain. Some, like German-Jewish refugee Hans Feibusch, contributed works to Welsh institutions. Feibusch painted twelve murals which adorn the base of the clock tower at Newport Civic Centre, as well as murals in the curious village of Portmeirion in Gwynedd.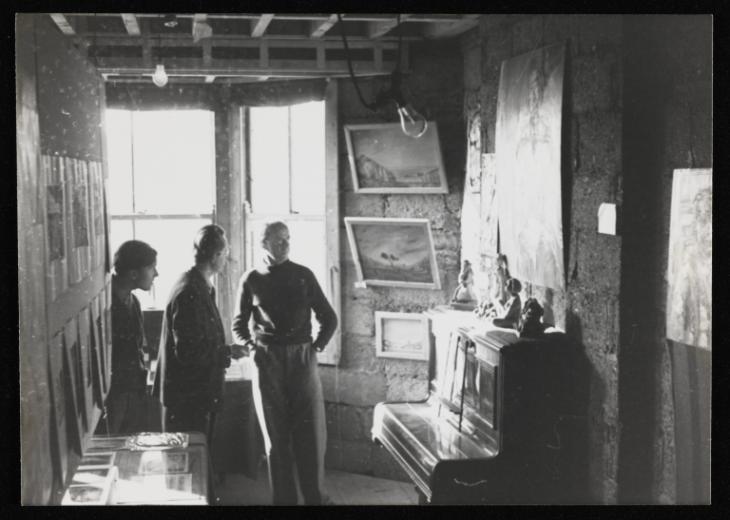 Those who returned to Germany had to choose between East and West; the end result was often one of disillusionment, particularly for communist sympathisers whose work was rejected by the new East Germany for 'Western formalism'. Harry Weinberger was particularly critical of the postwar German art movement; after seeing an exhibition of German art at the Royal Academy he commented that it "proved that [the Nazis] either threw out all the gifted artists or killed them, [and] what was left was rather brutal".
Further reading
Stephanie Barron and Sabine Eckmann (eds), exiles and emigrés: The Flight of European Artists from Hitler (Los Angeles: Los Angeles County Museum of Art, 1997)
Connery Chappell, Island of Barbed Wire: Internment on the Isle of Man in World War II (London: Robert Hale, 1984)
Marion F. Deshmukh, 'The Visual Arts and Cultural Migration in the 1930s and 1940s: A Literature Review', Central European History, 41:4 (December 2008), pp 569-604
Rachel Dickson, Fred Uhlman in Wales: The Making of an Anglo-German Welshman (London: Ben Uri, 2018)
Leah Garrett, X Troop: The Secret Jewish Commandos of World War II (London: HMH Books, 2021)
Gerhard Hirschfeld (ed.), Exile in Great Britain: Refugees from Hitler's Germany (Leamington Spa: Berg, 1984)
Herbert A. Strauss and Werner Röder (eds), International Biographical Dictionary of Central European Emigrés 1933-1945, vol. 2, part 1: A-K. The Arts, Sciences, and Literature (Munich: KG Saur, 1983)
Jutta Vinzent, Identity and Image: Refugee Artists from Nazi Germany in Britain, 1933-1945 (Weimar: Verlag und Datenbank für Geisteswissenschaften, 2006)
Peter Wakelin, Refuge and Renewal: Migration and British Art (Bristol: Sansom & Company, 2019)