Previous refugees in Wales
The refugees from National Socialism were not the first major group of people to seek sanctuary in Wales. The largest immigrant population in Wales in the nineteenth century were the Irish, many of whom fled the Great Famine in the 1840s. During the First World War, over 4,500 Belgian refugees came to Wales to escape from the advancing Kaiser's army. In Rhyl in North Wales, for instance, a lodging house was opened to accommodate refugees. 
The Rhyl Journal reported in October 1914 that "We doubt whether, in the history of Rhyl, such a huge demonstration depicting sincerity and enthusiasm has been witnessed…to excel that which took place on Tuesday afternoon on the occasion of the arrival of the Belgian refugees." 
Belgian refugees constructed a promenade between Ynys Tysilio (Church Island) and Carreg yr Halen, in gratitude for the hospitality they received in the nearby town of Menai Bridge. The promenade was rebuilt in 1963 following storm damage and resurfaced in 2000 as part of a millennium project.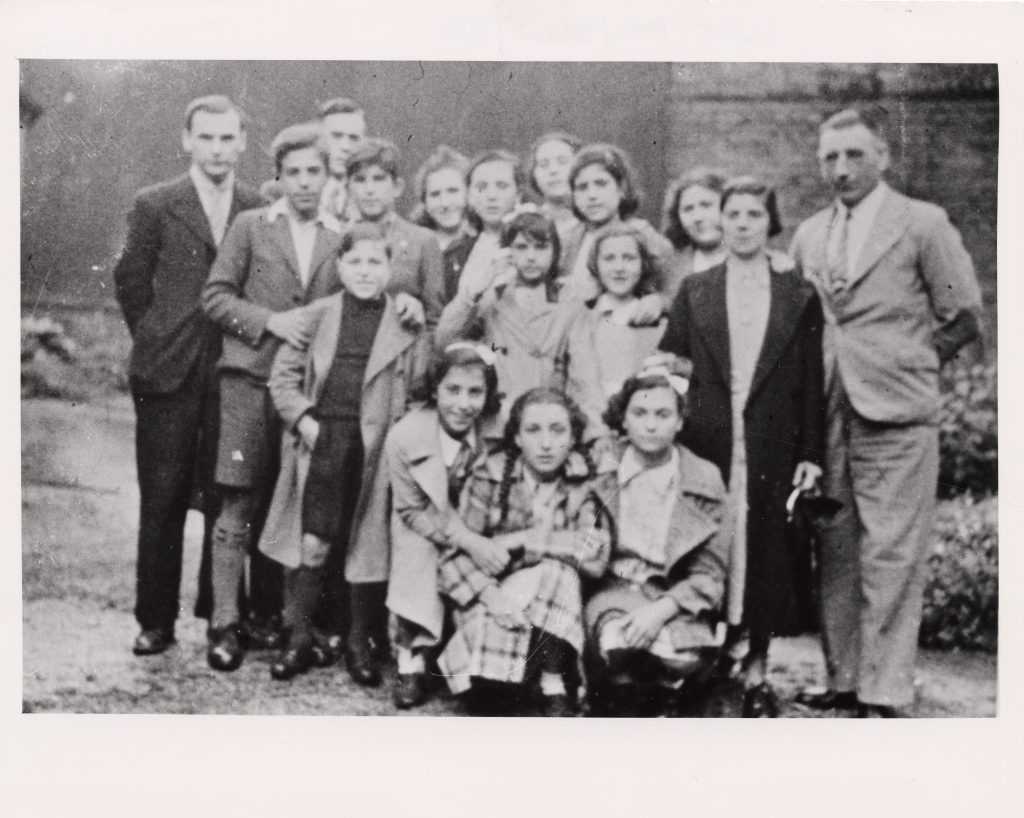 During the late 1930s, Wales also welcomed around 230 Basque child refugees escaping from Nationalist forces during the Spanish Civil War. They settled in four children's colonies at Cambria House in Caerleon, Sketty Park in Swansea, Brechfa in Carmarthenshire and Rooftree in Old Colwyn. They were part of the approximately 4,000 child refugees who arrived in the UK from the Basque Country in May 1937, following the naval blockade of Bilbao and the bombing of Guernica. 
Wales was particularly sympathetic to the plight of the Spanish Republic during the war, and the children were welcomed, according to historian Hywel Davies, "with countless expressions of generosity, humanitarianism and self-sacrifice". It was still a traumatic time for many refugees, however, especially after the fall of Bilbao on 19 June 1937. Most returned to Spain after the victory of the Nationalists, although some stayed in Wales.
Further reading
Belgian Refugees in Rhyl website (https://refugeesinrhyl.wordpress.com/)
'Belgian Refugees of WW1', Welsh Centre for International Affairs (https://www.wcia.org.uk/belgian-refugees-ww1/)
Hywel Davies, Fleeing Franco: How Wales Gave Shelter to Refugee Children from the Basque Country During the Spanish Civil War (Cardiff: University of Wales Press, 2011)
Paul O'Leary (ed.), Irish Migrants in Modern Wales (Liverpool: Liverpool University Press, 2004)