Morris Brodie, Digital Intern at Aberystwyth University
On 22 August 2021, we held our second live co-curation event with local refugees. In addition to some refugees and volunteers from AberAid, who we met at our earlier event at the Aberystwyth Arts Centre in July, we were joined by volunteers from Croeso Teifi and a refugee family from Cardigan. Catering at the event was provided by the Syrian Dinner Project and Arabic Flavour, two businesses started by local refugees. Thankfully, the weather was lovely, and everyone in attendance had a good time (despite some seagulls swooping in on the food!). We discussed the project and shared ideas on possible exhibits to be included in the exhibition next year, but also enjoyed meeting and spending some time with each other. It was especially nice to see the children of some of the refugees, who were able to play in the nearby playpark.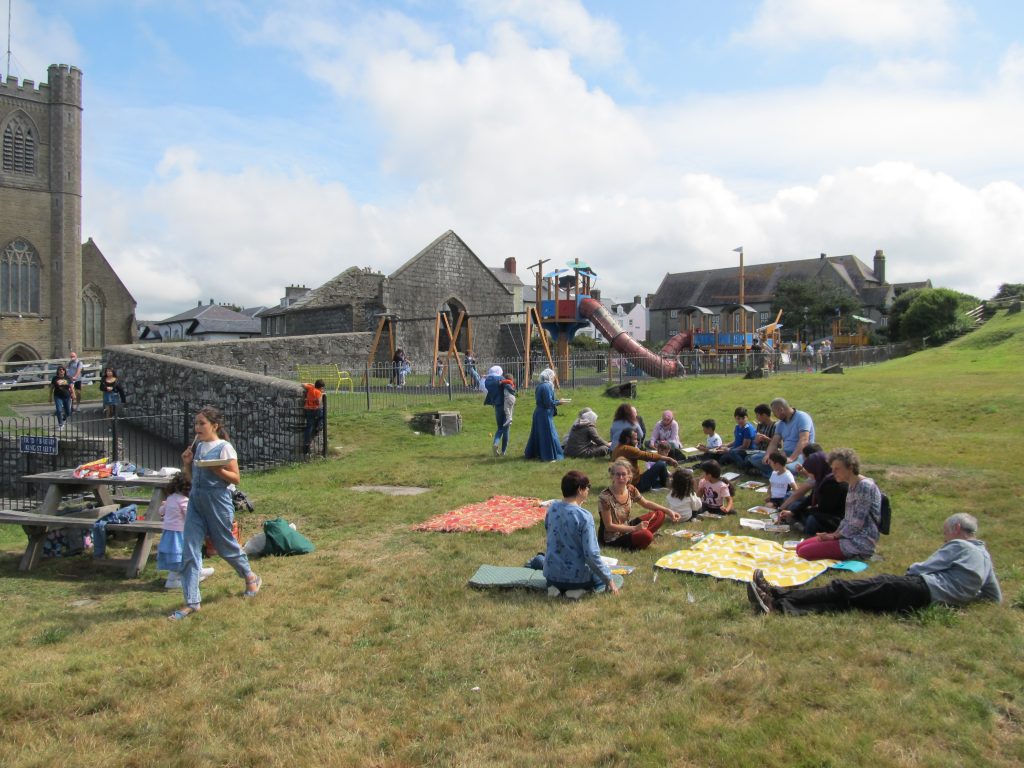 I received a copy of A Taste of Syria/Blas o Syria, a cookbook written and illustrated by Enas, one of the refugees from Cardigan. It contains a whole host of recipes, as well as sharing her story of how she, her husband Ahmad and three children came to Wales in 2019, and their lives in Syria. We hope to be able to include this in the exhibition, which will have a section on food and its importance for refugees past and present. Another refugee who came to the event was Sakina, who was keen to supply crocheted material for the exhibition. This will fit in well with one of our requested items from the Imperial War Museums' collection, a crocheted doll's dress taken by a Kindertransportee to Britain. We were also updated on the progress of Batool's collage of photographs of Syrian women, which she hopes to create for the exhibition.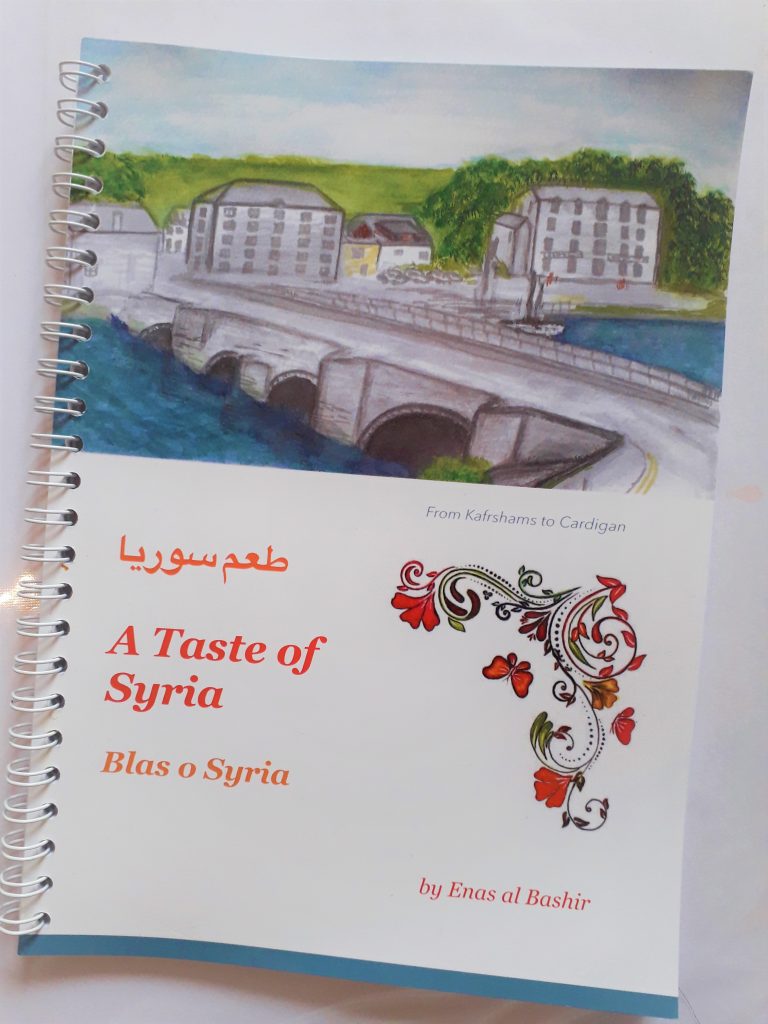 In summary, the event was a great success, and we look forward to holding more focused sessions on co-curation and planning the exhibition in the near future.