Imagining the Rural Future @ the Royal Welsh Agricultural Show
---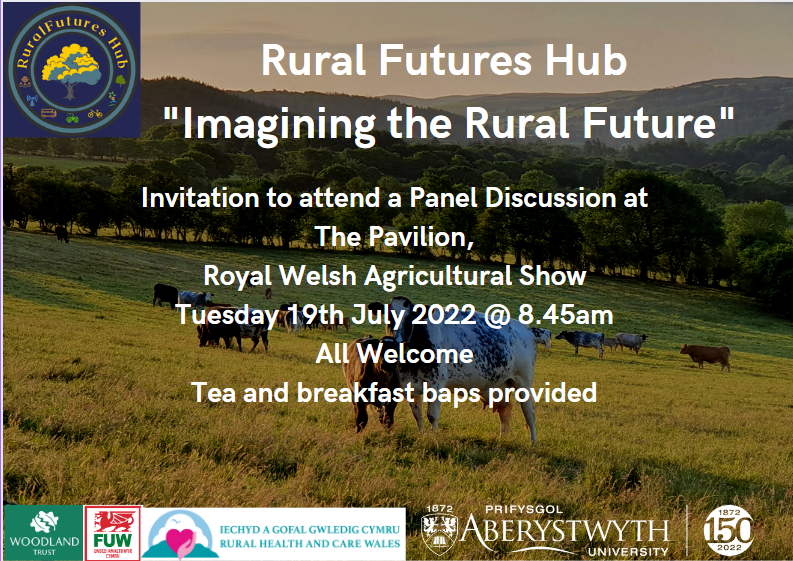 The Rural Futures Hub hosted a successful event on a very hot day at the Royal Welsh Agricultural Show in July 2022. Prof Alison Kingston Smith introduced the Hub to the show, welcoming a wide range of guests including members of the RWAS exec, the Ramblers association, representatives from the National Forest Wales to name just a few.
The event was chaired by Dr Rachel Rahman with guest speakers including Mr Jack Evershed, Rural Health and Care Wales; Dr Nick Fenwick, Farmers Union Wales; Mr Jerry Langford, Woodland Trust and Dr Sarah Hetherington, Natural Resources Wales speaking about current rural issues, and future opportunities in rural settings. Panel guests covered a wide range of overlapping rural issues. including some of the conflicting needs of rural landscapes, as well as the enormous potential for woodlands and natural environments to help with health and wellbeing.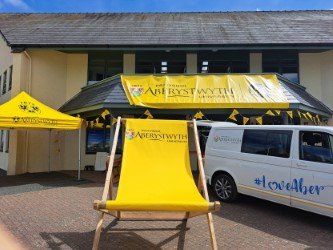 We look forward to developing these networks.