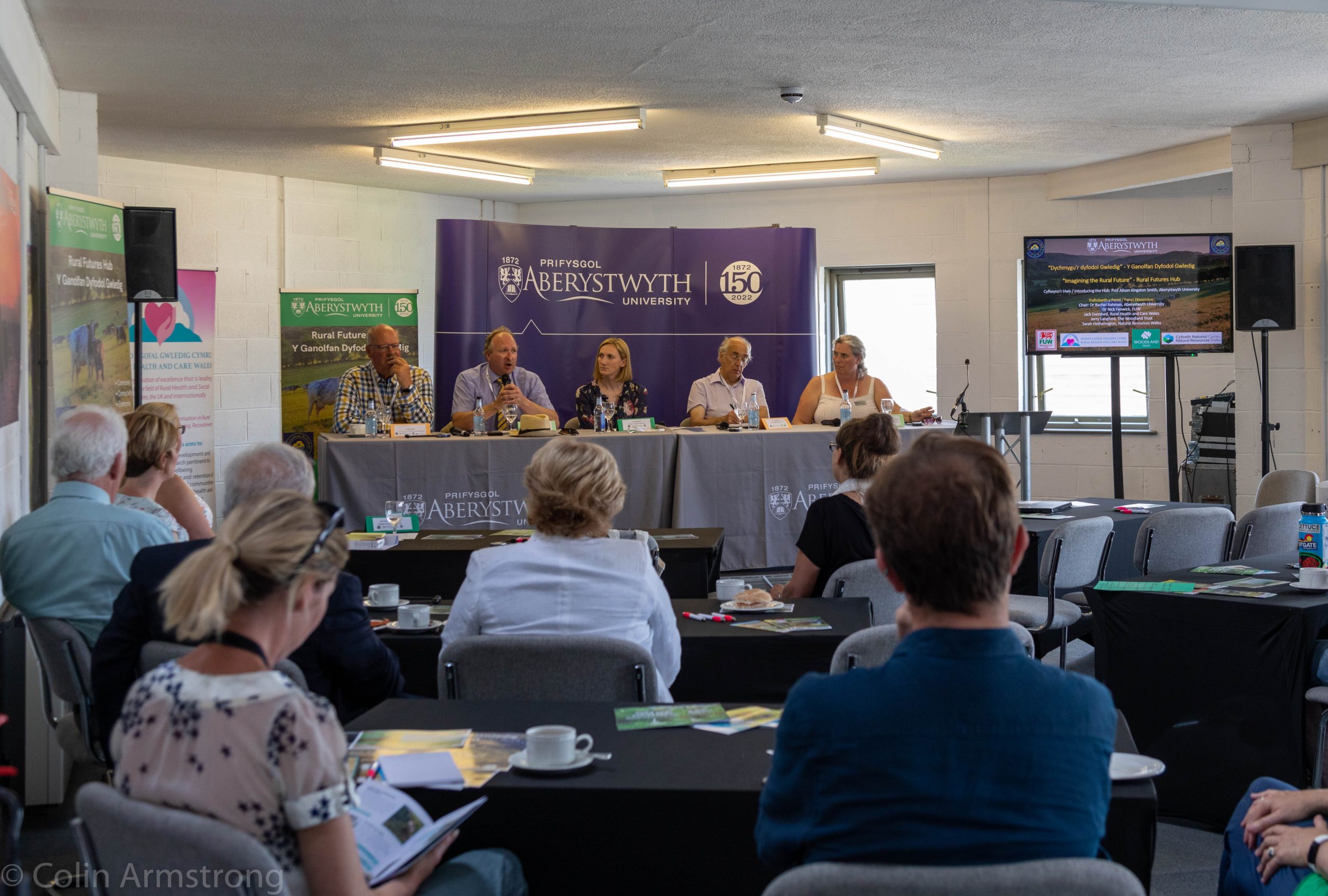 September 2022: Workshop to develop a proposal for a Wellcome Trust Bid. Funding Opportunity: G7 Climate Mitigation Policy Solutions | Grant Funding | Wellcome 
October 2022: Workshop for developing a Proposal- Rural Wales Local policy and Innovation Partnership/ WIN scoping event.  
November 2022: Workshop to develop a proposal for – The Sustainable Production and supply of food The Sustainable Production & Supply of Food Challenge | SBRI Centre of Excellence (simplydo.co.uk) 
November 2022: Seminar in collaboration with CLaRE, Aberystwyth Business School- Prof Micheal Christie presenting "Leveraging Nature's diverse values for transformative changes towards more just and sustainable futures: The IPBES Methodological 'Values Assessment"
January 2023: Workshop-Engaging with the Health Board and Life Sciences Hub, Wales in collaboration with the Centre for Excellence in Rural Health Research Centre.
March 2023: GRRaIN workshops
March 2023: Network meeting with Natural Resources Wales @ AberInnovation and IBERS Phenomics Centre.
March 2023: Internal AU conference-showcasing AU rural research Rural Futures Hub Mini Conference – Rural Futures Hub (aber.ac.uk)
May 2023: SEMINAR "Rural Communities and International Migrations and Global Perspectives" in collaboration with WISERD.
May 2023: LUNZ Net Zero -UKRI workshop- funding bid
July 2023: Innovation Away Day
July 2023: Networking event with Ambition North Wales, Rural Futures Hub and AberInnovation.
July 2023: Royal Welsh Show "What does Net Zero mean to you"